SummerWinds Nursery – Phoenix: Tatum Boulevard
Address:
17826 N. Tatum Blvd.
Phoenix, AZ 85032
Northeast Phoenix/Scottsdale area. On the Northwest corner of Grover's and Tatum, just north of Bell Road and south of the 101.
Phone:
Email:
Special Hours:
Open Sunday, 7/4/21 from 8:30 a.m. to 2:00 p.m.
Regular Hours (aside from those listed above):
Monday thru Sunday: 7:00 a.m. to 5:30 p.m.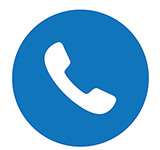 Phone Orders -
602-867-1822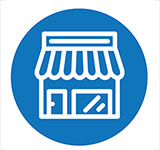 Order Online -
SummerWinds Boutique
Home Delivery and Curbside Available
---
Store Description
Our largest location with the most plant material and the greatest pottery selection. A favorite destination for contractors; open early in the morning to accommodate. Pedestrian friendly concrete walkways make shopping easy.
---
Expanded Services - Available Only at Our Tatum Blvd. Location
Aside from the services we offer at all SummerWinds locations, we are excited to offer Expanded Services at our Tatum Blvd. location.
Learn More
---
Areas of Expertise
Extensive knowledge of valley plants – Tim Garner, our Commercial Sales Manager, has over 30 years of experience in the gardening industry
Landscape Contractor Relations – see our resident expert, Duane Granieri

Let us help you find just the plant you need and have it delivered to your job site
Our vast supply of vendors provides the best quality plants
Discount varies with volume ordered
Known throughout the Valley for the most premium three-blended rye grass seed at a value price
Able to contest grow special colors and varieties of annuals and perennials

Special Orders – we can find the right plant material for your every need!
Expert plant advice or troubleshooting – see our Trusted Garden Advisor, Jimmy
Large selection of cacti and succulents – see our resident expert, Patrick
Great selection of shrubs grown for our area – see our resident expert, Kathy
Wide selection of edibles, including berries, small fruits, vegetables and herbs
Organic Gardening experts
Custom Creations – a variety of potted plant arrangements
Houseplants – see our resident expert, Chanteau
Largest selection and quantities of annuals and perennials
Great selection of pottery
Miniature Gardening
Planting and Delivery services available
Roses selection and care – see our resident expert, Kathy
Experienced sales staff to answer all your questions
Climate controlled Community/Seminar Room – available to the public for reservations (fees apply). Perfect for the next get together or your book club, garden club, etc. Contact the store manager for availability, details and pricing.
---
Management Team
Joe Sterkowitz
Multi-Unit Manager,
Arizona Stores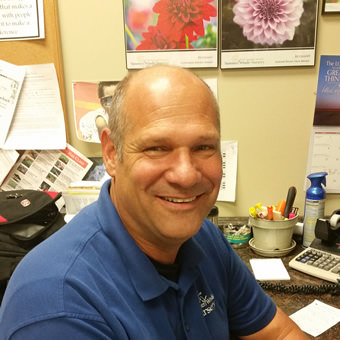 Tim Garner
Assistant Manager