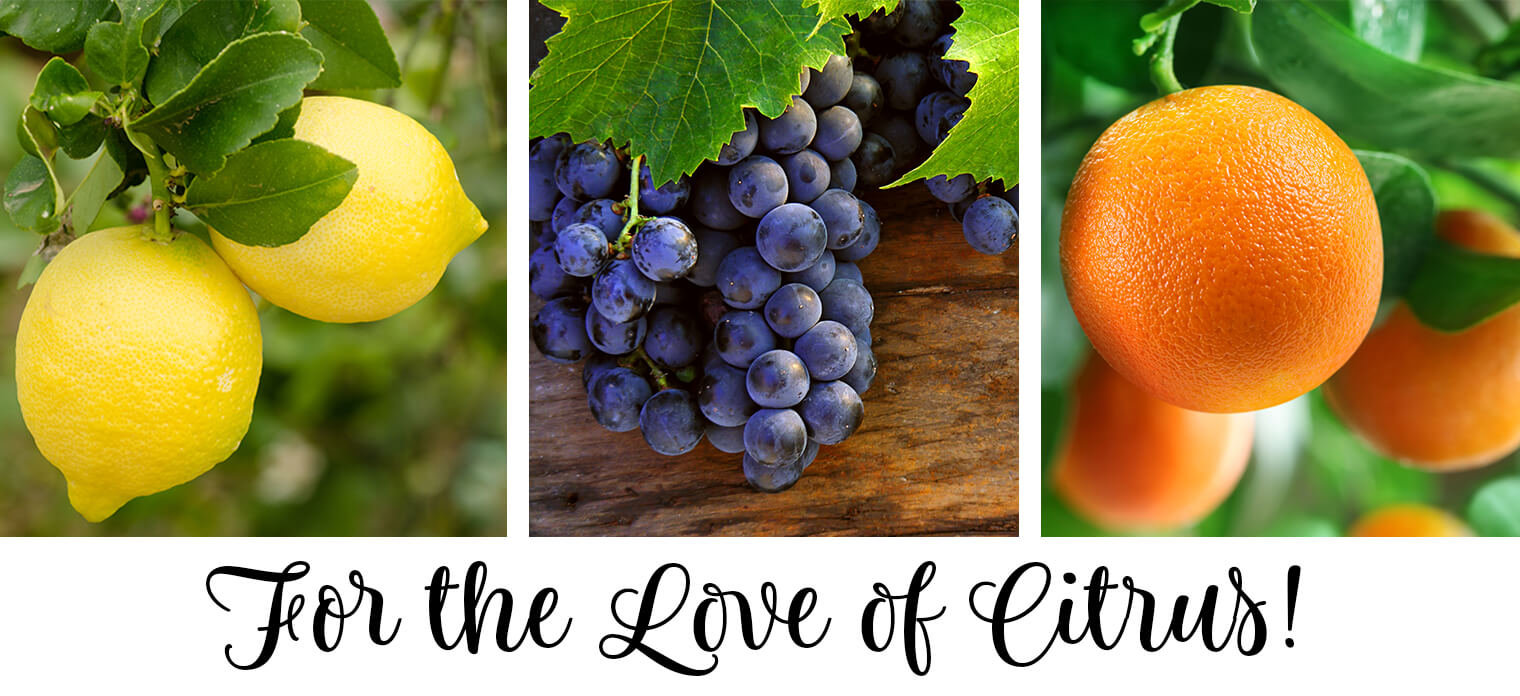 There's Nothing Like Citrus!
Do you enjoy the taste of fresh citrus—whether juiced, eaten raw, or added as an ingredient in your favorite dish or drink? Citrus and fruit trees can be a beautiful, tasty and nutritious addition to your edible garden.
At SummerWinds Nursery, we have a number of citrus tree varieties to choose from—available seasonally while supplies last, including those listed below.
Our Citrus Trees
Select varieties available in the following sizes:
5 gallon - 2 to 3 years old
15 gallon - 3 to 5 years old
24 inch boxed tree - 5 to 6 years old
Dwarf sizes and standard sizes available in select varieties only
Available seasonally, while supplies last; selection varies by location.
---
Citrus Fruits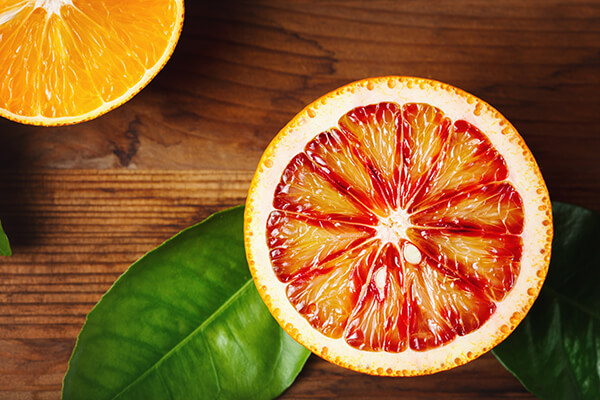 Oranges
Who doesn't love a tasty orange? We have a number of delicious varieties to choose from:
Navel - the most popular eaten orange in the U.S. Sweet and hardy. (1)


Cara Cara - This navel orange is sometimes called a pink or red navel. Very sweet with a hint of a complex berry flavor. (1)


Blood - Deep red flesh contains a high level of anthocyanins (antioxidants) that are not found in most oranges. Sweetish with a raspberry like flavor. (1)


Arizona Sweets - This name can refer to a number of sweet orange varieties, including 'Diller', 'Hamlin', 'Marrs', 'Pineapple' or 'Trovita'. Each has its own unique flavor characteristics.(3)


Hamlin - An early-season sweet variety with medium size fruit and 0-6 total seeds. (3)


Trovita - This variety produces heavy crops in the desert heat. Excellent sweet flavor; great for juicing or eating. Medium to large fruit with 6-10 total seeds per fruit.(2 & 3)
---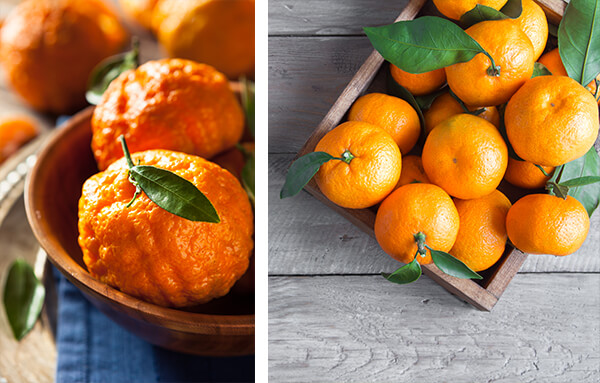 Mandarins / Tangerines
There are a number of easy-to-peel and tasty varieties that grow well in the Valley:
Tango - Excellent for use in numerous culinary recipes and drinks. These medium-size fruits have a squat shape and a smooth, easy-to-peel rind, and juicy, seedless flesh with a sweet-tart flavor. (7)


Golden Nugget - A sweet, rich, full tangerine flavor is packed into a juicy fruit with a very bumpy, easy-to-peel, deep-orange rind. (8)


Kinnow - A popular late-season mandarin that is very sweet when ripe and is reminiscent of mandarin beverages. Medium size fruit that can have many seeds. (3)


Clementine - A hybrid of a sweet orange and a mandarin. Seedless and very small and sweet with wonderfully loose skin that peels easily for easy eating. (1)


Freemont - Medium-sized, bright orange oblate fruit with smooth, fairly thin skin that's easy to peel. Juicy with few seeds and an intensely sweet, slightly acidic flavor. Excellent on their own or in recipes. (9)


Daisy - A wonderful early-season mandarin that is re/orange in color and very sweet. Fruit is medium to large in size and contains 0-5 total seeds. (3)
---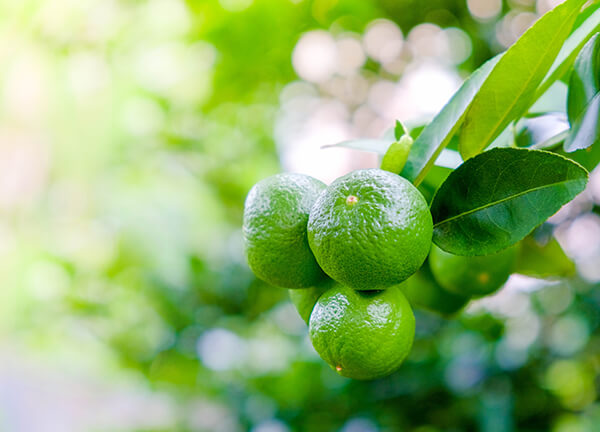 Limes
Limes are delicious and can be used in a wide number of recipes for food and drinks. Note: limes are very frost sensitive and require protection from frost. (3)
Mexican lime - Also known as a 'Key Lime', this small fruit ripens in September and is prized for its flavor. Often used in pies and other culinary endeavors. (3)


Bearss lime - Also known as a 'Tahiti' or 'Persian' lime, it is slightly larger than a 'Key Lime' and ripens in June. (3)
---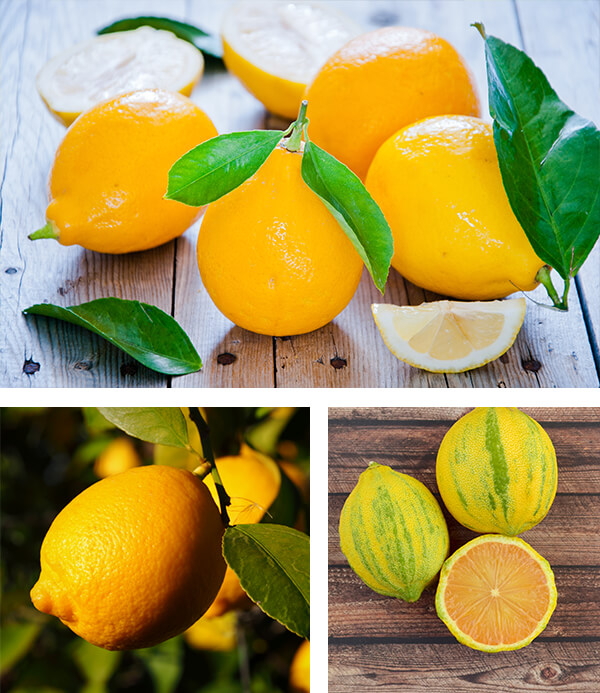 Lemons
Lemons have many domestic and culinary uses. (3)
Improved Meyer Lemon - A cross between a mandarin orange and a lemon, it was originally used as a decorative houseplant. Offers a burst of lemon flavor without the acidic bite other lemons can have. It is aromatic, slightly sweet and excellent in desserts, sauces, salads, roasts and more. It is juicy with an edible rind and bright, golden yellow skin. (4)


Eureka - A rougher rind and more rigid fruit that grows on a thorn-less tree. A smaller, less pronounced nipple. More frost sensitive. (3)


Lisbon - Medium sized with a prominent nipple and a smoother rind than the 'Eureka'. (3)


Variegated Pink Eureka Lemon - Sparkling variegated leaves and pinkish new growth backs this large, vigorous, bright yellow juicy fruit. (6)
---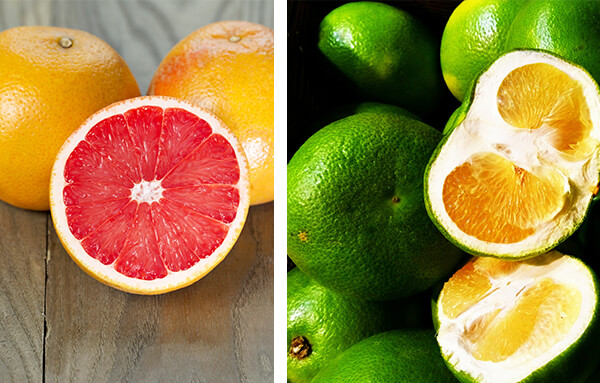 Grapefruit
Grapefruit is typically categorized as either white or red. Did you know that white grapefruit can be as sweet as red? Yum!
Rio Red - Red-tinted skin covers this large, dark-fleshed fruit that is easy to peel and has few seeds. Harvest can last from December until July. (3)


Ruby Red - Also known as 'Redblush', this variety boasts large fruit with few seeds (0-6). Internally the fruit grows from light pink to golden in the spring. Can be harvested as early as December. However, the fruit becomes more delicious the longer it remains on the tree. (3)


Oro Blanco - This grapefruit-pummelo hybrid is more grapefruit than pummelo. Its as large as a grapefruit but with a peel that is a little thicker. The fruit is less acidic and has more sugar than a grapefruit with a flavor palette that is reminiscent of the pummelo. (3)
---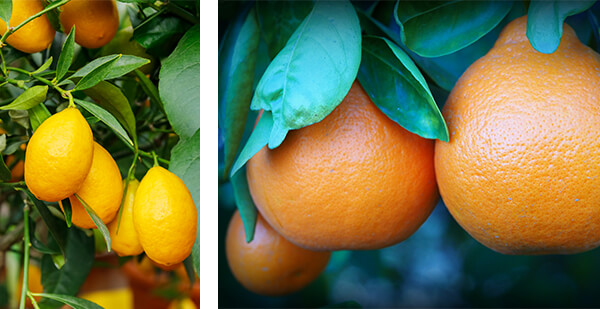 Other Citrus Trees
Limequat - A hybrid of a lime and a kumquat with fruit that is characteristic of a kumquat but with a small neck. Can be used a substitute for a lime as a condiment. (3)


Tangelo - Hybrid from a mandarin and a grapefruit or pummelo. (3)


Sour Orange - Round, oblate or oblong-oval in shape, the fruit is rough-surfaced with a fairly thick, aromatic, bitter peel that becomes bright reddish-orange upon maturity. Has strongly acidic pulp and can range from a few to many seeds. (5)

Sources: (1) https://modernfarmer.com/2018/02/orange-varieties/ (2)https://www.monrovia.com/plant-catalog/plants/873/trovita-orange/ (3) https://extension.arizona.edu/sites/extension.arizona.edu/files/pubs/az1001.pdf (4) https://www.npr.org/templates/story/story.php?storyId=100778147 (5)https://hort.purdue.edu/newcrop/morton/sour_orange.html (6) https://www.monrovia.com/plant-catalog/plants/802/pink-variegated-eureka-lemon/ (7) https://www.specialtyproduce.com/produce/Tango_Tangerines_10236.php (8)http://www.shockinglydelicious.com/introducing-gold-nugget-tangerines/ (9) https://www.specialtyproduce.com/produce/Fremont_Tangerines_11838.php
---

Specialty Dwarf Citrus Trees
Coming Soon...
At SummerWinds Nursery, we carry a variety of specialty dwarf citrus trees—perfect for growing in small spaces or as a container specimen.
Below are some of our favorite dwarf citrus varieties you can grow on your patio, deck or in your garden landscape.
Australian Finger Lime (Shown as 'a') - Also known as 'Citrus caviar,' it boasts finger-like lime fruits that are tart, round and juicy. Blooms tiny white and pink flowers. Prized by chefs worldwide. Prefers full sun to part shade. Self fertile.

Source: (1) https://www.fourwindsgrowers.com/products/copy-of-australian-finger-lime



Buddha's Hand Lemon (Shown as 'b') - Citrus medica var. sarcodactylis is also known as a fingered citron and it's a natural variation of the regular citron (Citrus medica). The dwarf variety grows to 5 feet tall and does not tolerate temperatures below 40 degrees Fahrenheit. It is edible with a flavor reminiscent of a lemon peel—but without any bitterness or sourness, and with a hint of subtle sweetness. The fingered citron is practically all rind and does not have any flesh, seeds, pulp, juice or moisture. Its texture is similar to that of a raw eggplant (without the bitterness). It is not usually eaten raw but is used as an ingredient. Its scent is lemony and floral and it is enjoyed by women and men alike. Just setting the fruit out can keep an area smelling like lemon and lavender for up to a couple of weeks.

This item has limited availability - call your local SummerWinds for availability.


Source: https://www.superfoodly.com/buddhas-hand/



Kieffer Thai / Makrut /Kaffir Lime (Shown as 'c') - Thai, Cambodian and Indonesian recipes use the leaves, zest and juice from this tree. Zest from this bumpy fruit is used in curries and in cleaning because of its wonderful aroma. This self-fertile tree prefers full-sun to part-shade.

Source: https://www.fourwindsgrowers.com/products/kieffer-lime-makrut-thai-lime-one-year-old-tree



Kumquat Fukushu (Shown as 'd') - The Fukushu kumquat grows on a naturally small tree with fully edible fruits that ripen to orange in color. It has a thin rind and less seeds than some other varieties. Prefers full sun. Dwarf variety grows 6 to 10 feet tall; smaller when grown in a container.

Source: https://raintreenursery.com/subtropicals-and-citrus/fukushu-kumquat-direct-ship



Limequat (Shown as 'e') - Citrus x floridana is a hybrid between a kumquat and a key lime. Limequats are tasty fruits that are used to make limequat pie. Its fruit is usually picked green and ripens to yellow after. It has a slightly more bitter taste than a lime and the entire fruit is edible—including the skin. Dwarf variety grows 4 to 8 feet tall; smaller when grown in a container.

Source: https://www.gardeningknowhow.com/edible/fruits/limequat/limequat-tree-information.htm



Mandarinquat (Shown as 'f') - A hybrid of a kumquat and a mandarin, they have a vibrant hue like an orange but are smaller in size. Since there is no pith or seeds, they can be eaten whole, as they have a sweet skin and a very tart interior.

Source: https://greenblender.com/smoothies/5431/mandarinquat-facts



Mexican Key Lime (Shown as 'g') - Citrus aurantifolia is also known as Key Lime, this easy-to-grow fruit grows vigorously once planted. It boasts fragrant flowers, deep green leaves and yellow-green limes that are the size of a golf ball. They are preferred by bartenders and bakers.

Source: https://www.gardeningknowhow.com/edible/fruits/lime/mexican-key-lime-tree-info.htm



Owari Satsuma Mandarin (Shown as 'h') - Citrus reticulate 'Owari' is a medium-sized, seedless edible orange that is juicy and sweet. Grows against dark-green foliage, ripens early and stores well. Difficult/challenging to grow in hot desert areas. Prefers partial to full sun and needs regular watering – weekly, or more often in extreme heat. Dwarf size grows 6 to 10 feet tall; smaller when grown in a container.

Source https://www.monrovia.com/plant-catalog/plants/870/owari-satsuma-mandarin-orange/



Variegated Calamondin Orange (Shown as 'i') - Citrofortunella mitis 'Variegata' is a lovely columnar shrub that bears small, edible juicy, sour fruits that make excellent preserves. When in bloom, it boasts fragrant white flowers among variegated green foliage. Prefers partial to full sun and needs regular watering – weekly, or more often in extreme heat. Dwarf variety grows 6 to 10 feet tall; smaller when grown in a container.

Source: https://www.monrovia.com/plant-catalog/plants/864/variegated-calamondin-orange/
Sizes and selection varies by location; available seasonally - while supplies last. Contact your local SummerWinds Nursery to learn more.
---
Fertilize Your Citrus Trees & Shrubs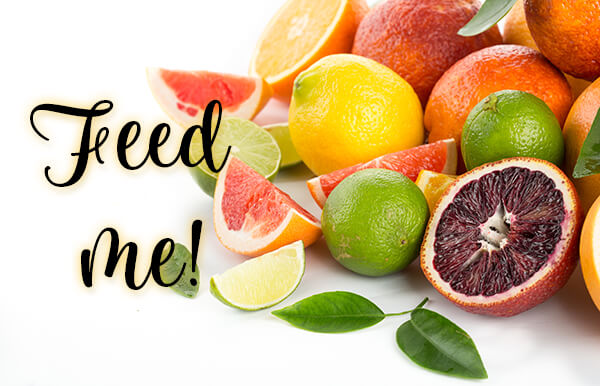 Citrus Fertilizing
We recommend fertilizing your citrus three times a year—in September, February and May.
Click the buttons below to learn more about citrus:
Trusted Garden Advisors
.
Planting a Tree?
Watch our video to learn how to do it like the pros!
At SummerWinds, we guarantee success!