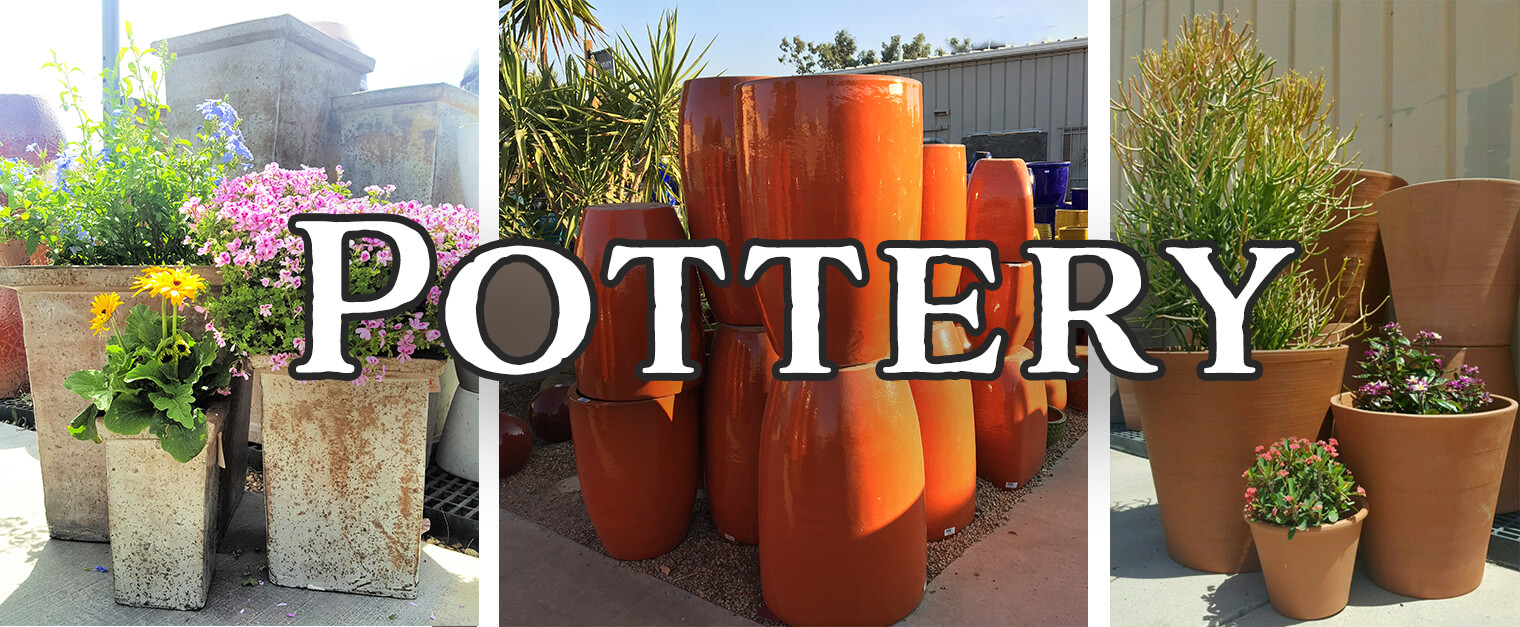 Imagine the "Potsabilities"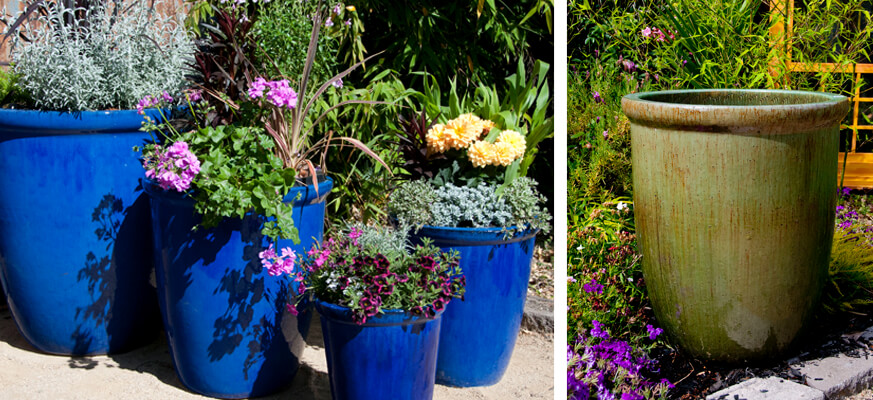 Pacific Home & Garden
Designs
Pacific Home and Garden creates new shapes and styles regularly to keep up with current trends, as well as and landscape and design traditions. Each year they introduce new colors, some of which are the culmination of years of development. Our customers tell us the freshness of the collections and the range of colors allow them to reinvent their look as often as they want.
Production
Most of our production would best be described as "handmade." The Origins Collection is created using a meticulous, ancient, hand-built process, then burned in a "dragon" or "tunnel" kiln. The resulting pieces exhibit this artistry and appeal to a high-end sensibility, as not two pieces are exactly alike.
The Le Beau and Chelsea collections are similarly created, and use a material that becomes very hard after firing at high temperatures. Le Beau and Chelsea are noted for their thick, strong walls, excellent durability and vibrant colors.
---
Pottery Care
Pottery
Most of our pottery from Pacific Home and Garden is fired at high temperatures and is suitable for normal usage as garden vessels, fountains or furniture. Surfaces are easily cleaned with water and cloth while wearing gloves. Proper planting with adequate drainage is critical to prevent cracking in sudden weather changes. It is recommended to add a drainage material in the bottom of the pot, such as clay shards or drain pad. Additionally, if the pot is to be placed directly on garden soil, you should set it on blocks or pot feet to raise slightly above ground level.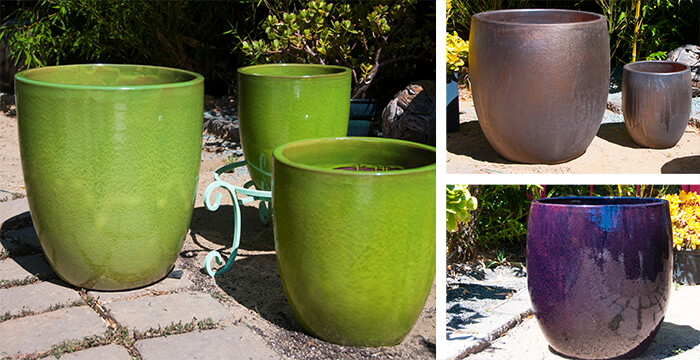 Frost Proof
The Le Beau, Chelsea Garden and Provenza collections are frost-proof pottery which can withstand freezing temperatures under normal circumstances. These products have been used in very harsh climates by returning customers for many years and are still intact. Of course, anything filled with water can burst under certain conditions and sudden extreme changes in temperature, so assuring proper drainage when planting is critical for all-season durability.
All Jars should be emptied over winter. Sealed fountain tops serve only as water reservoirs. Do not place bricks or heavy objects on top as weight (to secure fountain covers, for example).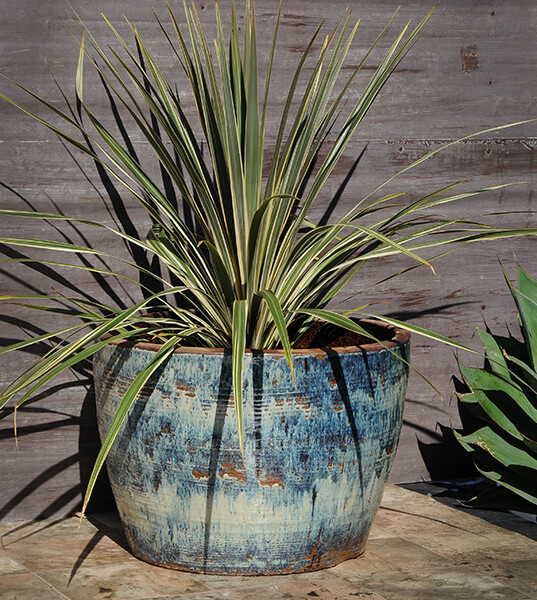 All Water Bowls should be drained and flipped over or covered in winter. The Seasons collection is not frost proof and should be brought indoors over freezing winters. If your indoor area is subject to freezing temperatures, be sure the product is kept dry.
Water
If you suspect your water has extreme pH levels or contains contaminants and/or heavy metals, you might experience unforeseen reactions in some glazes. Use appropriate neutralizers to adjust the water quality.
Stone
Stone products can be used outdoors in any climate and will withstand normal ranges in temperature.
---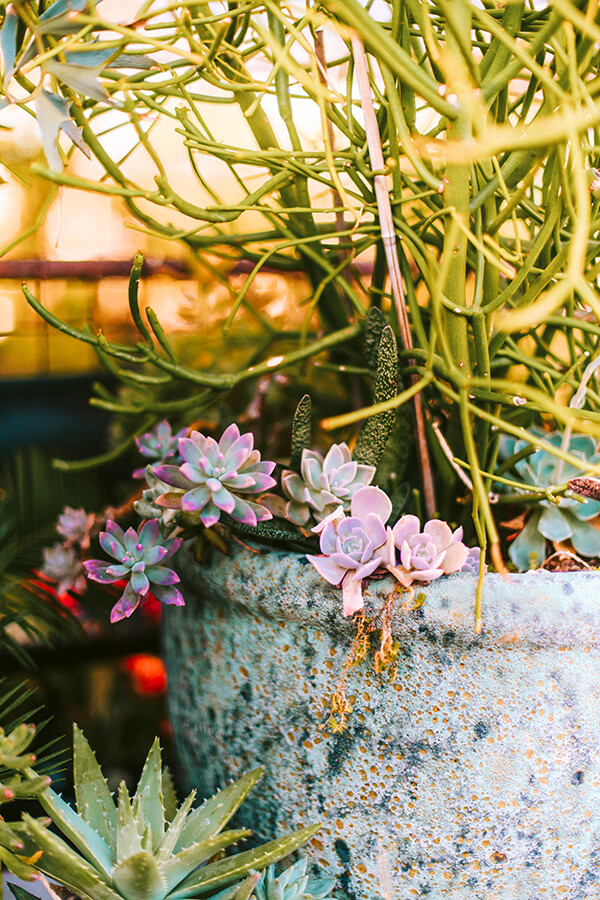 Explore Container Gardening
Want to learn more about the wide world of container gardening? Click the links below:
Stop by your local SummerWinds today, to explore our gorgeous selection of pottery today!
At SummerWinds Nursery, We Guarantee Success!