We've Got Gorgeous Hanging Baskets for Fall
Stop by your local SummerWinds Nursery to shop our beautiful selection of hanging baskets!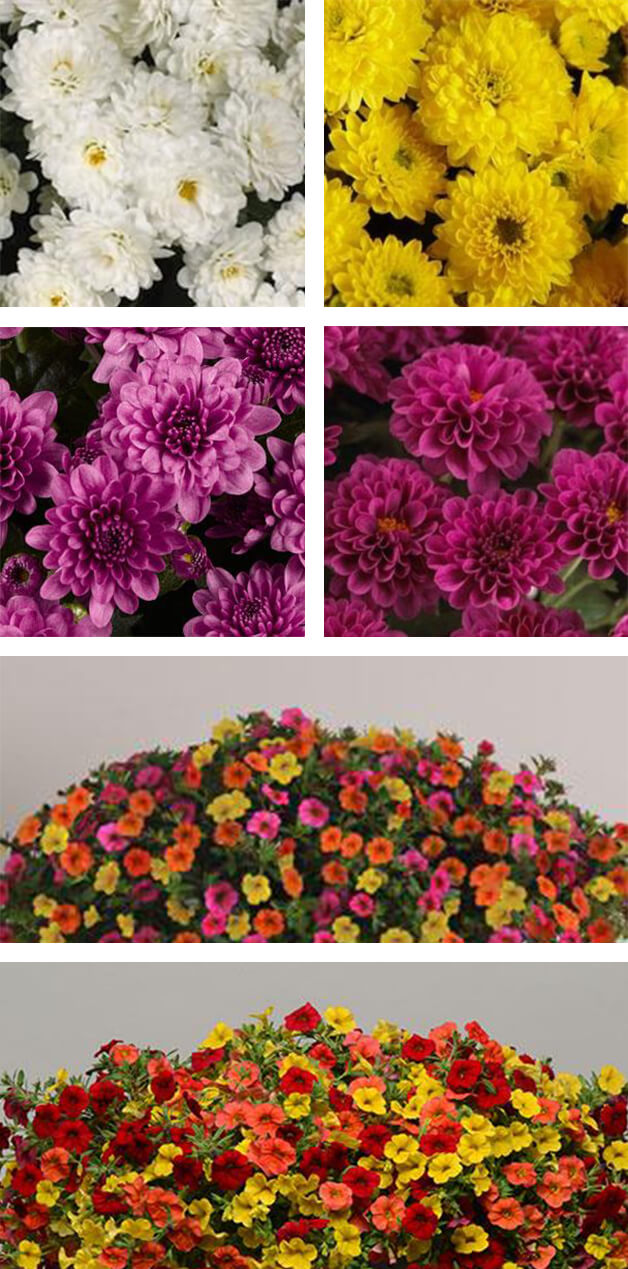 Mum Hanging Baskets
Skyfall White Mum
Skyfall Yellow Mum
Skyfall Pink Mum
Skyfall Purple Mum
Calibrachoa Hanging Baskets
Calibrachoa - Orange, Pink & Yellow
Calibrachoa - Red, Yellow & Orange
Geranium Hanging Baskets
Geranium Calliope Deep Rose
Geranium Calliope Large Pink
Geranium Calliope Lavender Rose
Geranium Calliope Magenta
Geranium Calliope Scarlet Fire
Geranium Ivy Blizzard Blue
Geranium Ivy Blizzard Pink
Geranium Ivy Precision Red Ice
Petunias & More Hanging Baskets
Petunia Night Sky
White Lobelia, Petunia and Verbena

Available while last; selection may vary by location.
Wanna More Fall Flowers?
At SummerWinds, we have a wide variety of colorful fall flowers to choose from, including a fabulous selection of geraniums, roses and more!. Click the link below to explore our fall flowers.