Yum! Garden Fresh Vegetables & Herbs are Here!
Available While Supplies Last
Stop by your local SummerWinds Nursery today and peruse our selection of fresh vegetable and herb starts—ready for planting so you can grow and enjoy your very own Tasty Garden!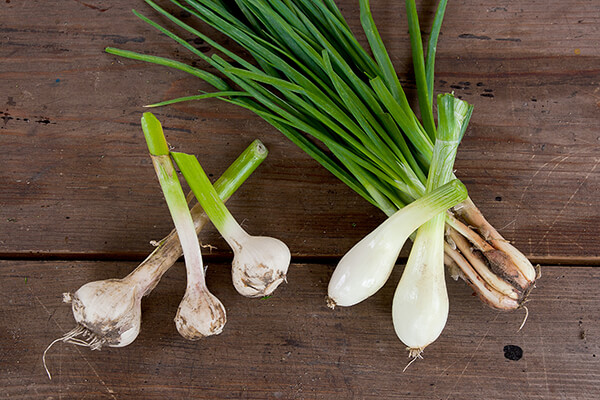 Edible Bulbs:
Seed Potatoes
Onion Sets
Garlic
Shallots
Herbs - many of which are available in multiple varieties:
Basil
Mint
Chives
Oregano plant
Cilantro
Parsley
Epazote
Rosemary
Fennel
Sage herb
Lavender
Stevia
Lemon balm
Thyme plant
Lemon verbena

Vegetables - many of which are available in multiple varieties:
Asian Greens

Onions
Beans
Peas
Carrots
Corn
Pumpkins
Cucumbers
Squash
Lettuce
Strawberries
Melons
Okra

Make the Most of Your Veggies & Herbs
These great products from E.B. Stone Organics can help bring your edibles to life!
At SummerWinds Nursery, we carry a wide variety of quality products from E.B. Stone Organics, including those listed below: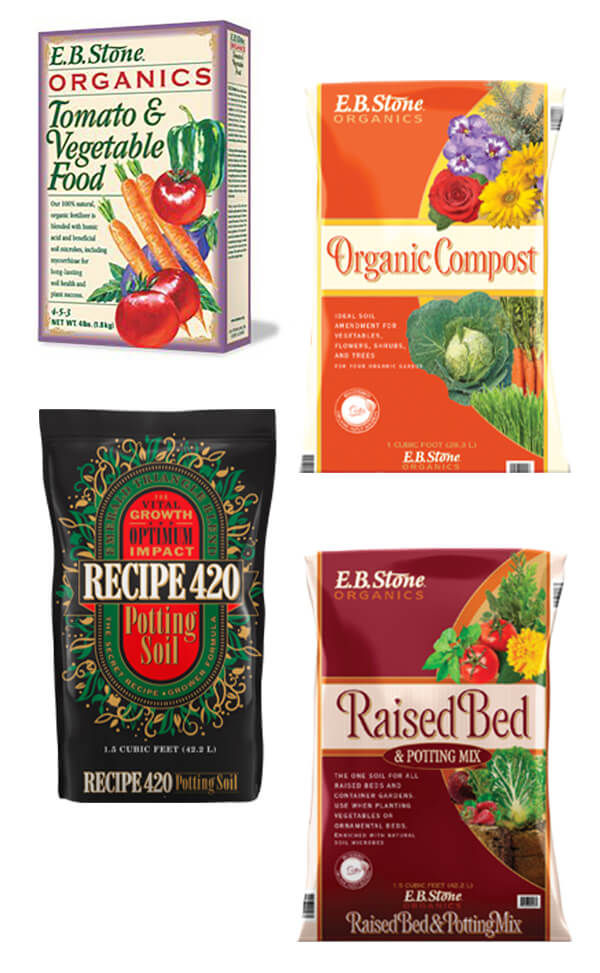 Tomato & Vegetable Food
Tomato & Vegetable Food 4-5-3 can be used throughout your vegetable garden, in addition to being used with soft fruits (such as strawberries) to produce high-quality fruits and vegetables. It will contribute to even plant growth without producing excessive foliage at the expense of fruit. The additional phosphorous helps to ensure the production of high quality fruits and vegetables. The calcium aids in preventing disorders like blossom end rot and helps to correct acidic soil conditions. Registered cdfa.
Organic Compost
Organic Compost is ideal for anything from vegetable gardens to flower beds, shrubs and trees. This compost helps loosen soil, adds organic matter and encourages strong root growth. It can be added to the soil at time of planting or used as a surface mulch later on. Also a good seed cover for lawns. Contains: composted green waste. Registered cdfa.
Recipe 420 Potting Soil
Recipe 420 Potting Soil is made with the best ingredients available. This soil works well with container gardens both indoors and outdoors. An all-natural organic soil that helps retain moisture and helps with aeration. This garden soil promotes strong root and top growth. This 100% natural & organic formula is carefully crafted to provide the ideal conditions for cut flower production. Recipe 420 is a blend of premium aged forest products, coir, sphagnum peat moss, pumice, earthworm castings, feather meal, seabird guano, crab meal, fish bone meal, humic acid from leonardite, gypsum, oystershell lime (pH adjuster), dolomite lime (pH adjuster), bat guano, kelp meal and wetting agent (yucca schidigera saponin) enhanced with mycorrhizal fungi and beneficial soil bacteria. Registered cdfa.
Raised Bed & Potting Mix
An ideal soil for any raised bed. Can be used alone or mixed with garden soil. Designed with carefully selected, premium ingredients. Rich compost holds the nutrients plants need, coir (coconut fiber) hold moisture in the root zone, naturally-aged forest fiber feeds soil microbes and provides organic matter, volcanic pumice drains away excess water, beneficial microbes enhance plant's root zone. Contains: regionally sourced bark, coir, compost, pumice, earthworm castings, aged chicken manure and mycorrhizae. Registered cdfa.
---
Want even more ways to grow a Tasty Garden?
At SummerWinds, have a wide variety of soils, amendments, fertilizers and garden accessories for your every gardening need, including: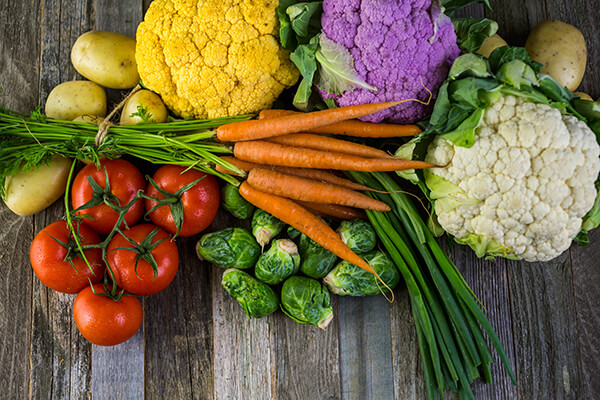 Humate (Humic Acid)
Tomato Cages, Trellises, Netting and more...
---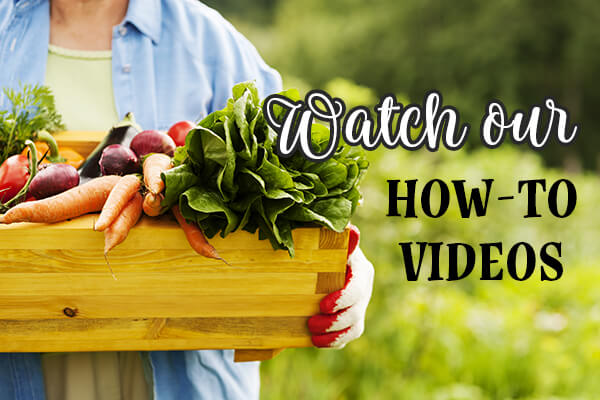 Our How-to Videos
For more gardening tips, click the button below to watch our How-to Videos:
Learn More
At SummerWinds, We Guarantee Success!