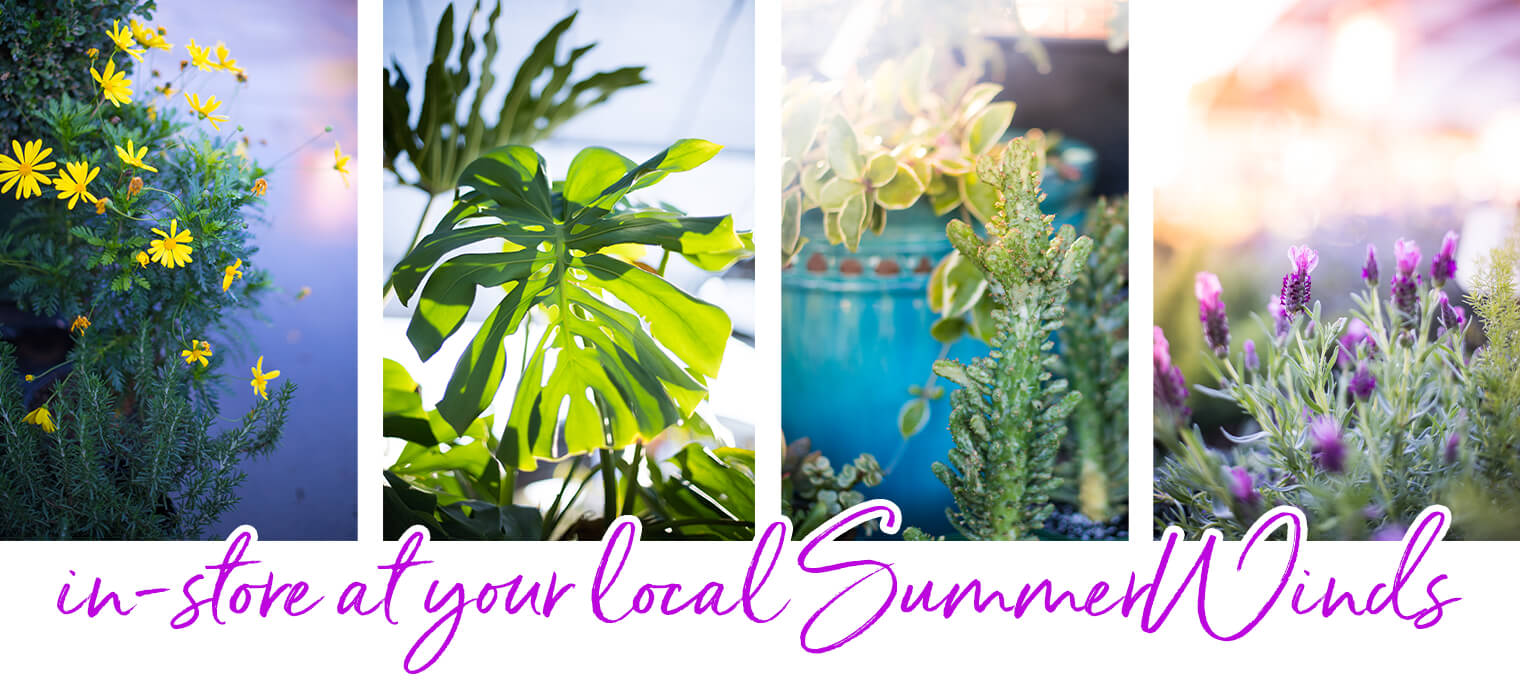 Explore What's In-Store Now
At SummerWinds, we have a wide variety of plants available now, including edibles, annuals, and perennial flowers and grasses, shrubs and trees.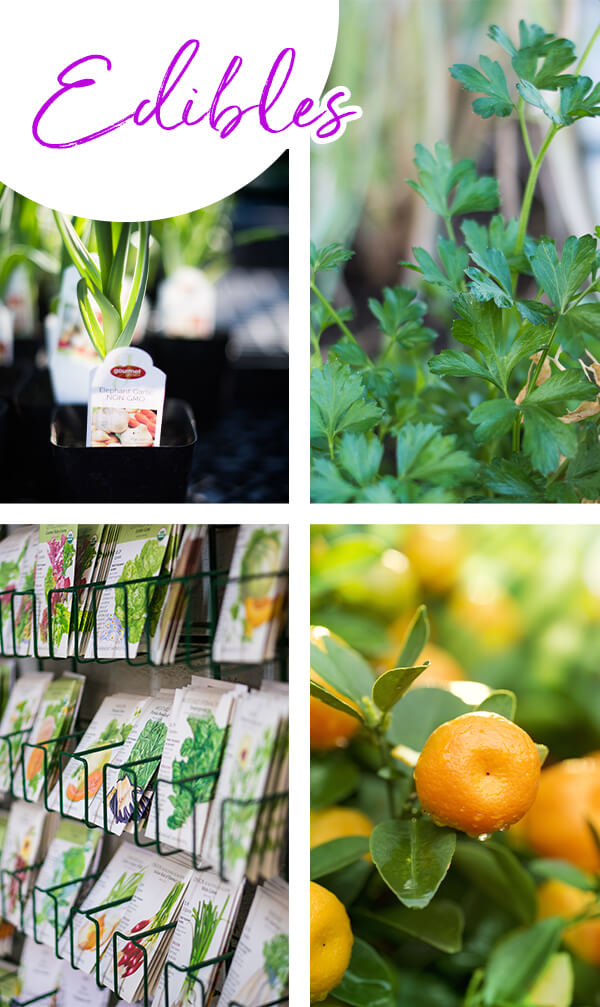 Edibles
Want to grow your very own Tasty Garden? We've got the plant seeds and starts you're looking for, including organics!
Plus, there's still time for some of our cool-season veggies...Speak with one of our Trusted Garden Advisors to learn more!
Looking for the right soil, amendment or fertilizer for your Tasty Garden? We've got a fabulous selection to choose from!
---
Houseplants
Enjoy our selection of houseplants—from air plants to succulents to beautiful monstera plants, we have a great selection to choose from!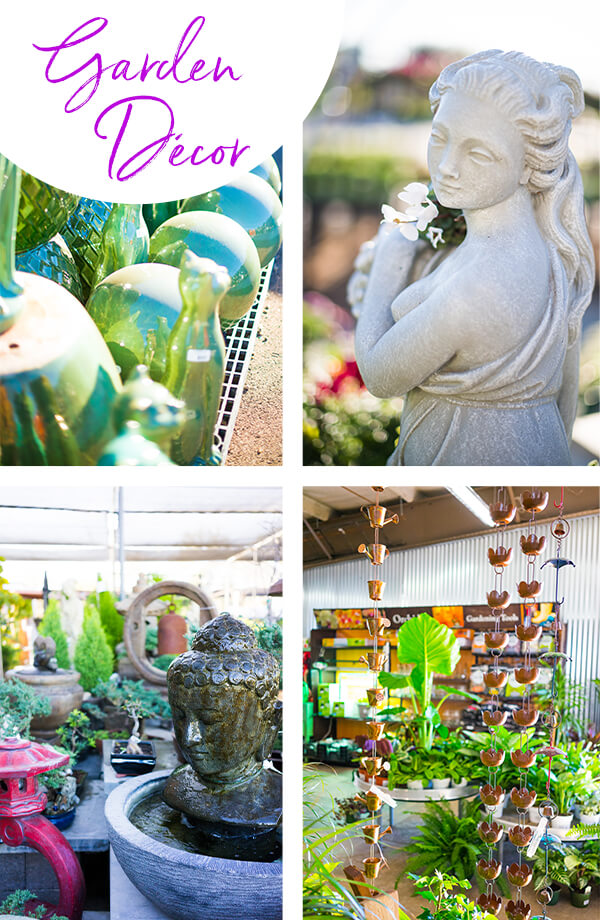 Garden Accessories & Décor
From your garden, patio and deck to your kitchen, living room and more, gardening is more than plants. Decorate your home and garden with fabulous accessories from SummerWinds, including:
---
Discover More In-Store
From citrus trees to berries, houseplants to perennials, annual color, soils, amendments, fertilizers, garden decor, and great garden gift items, your local SummerWinds has a wide variety available in-store to help you bring your garden to life!
Find a SummerWinds near you!
Our Locations