As we all know, gardens can be a remarkable sight. They are also wonderful because each garden is its own unique experience. Each culture takes what they have, or gathers unique plants from a different area of the earth, to create something special. There are many wonderful...
Wondering What You Should Be Doing In Your Garden?
Below is a calendar of key things you can be doing in your garden during the month of August.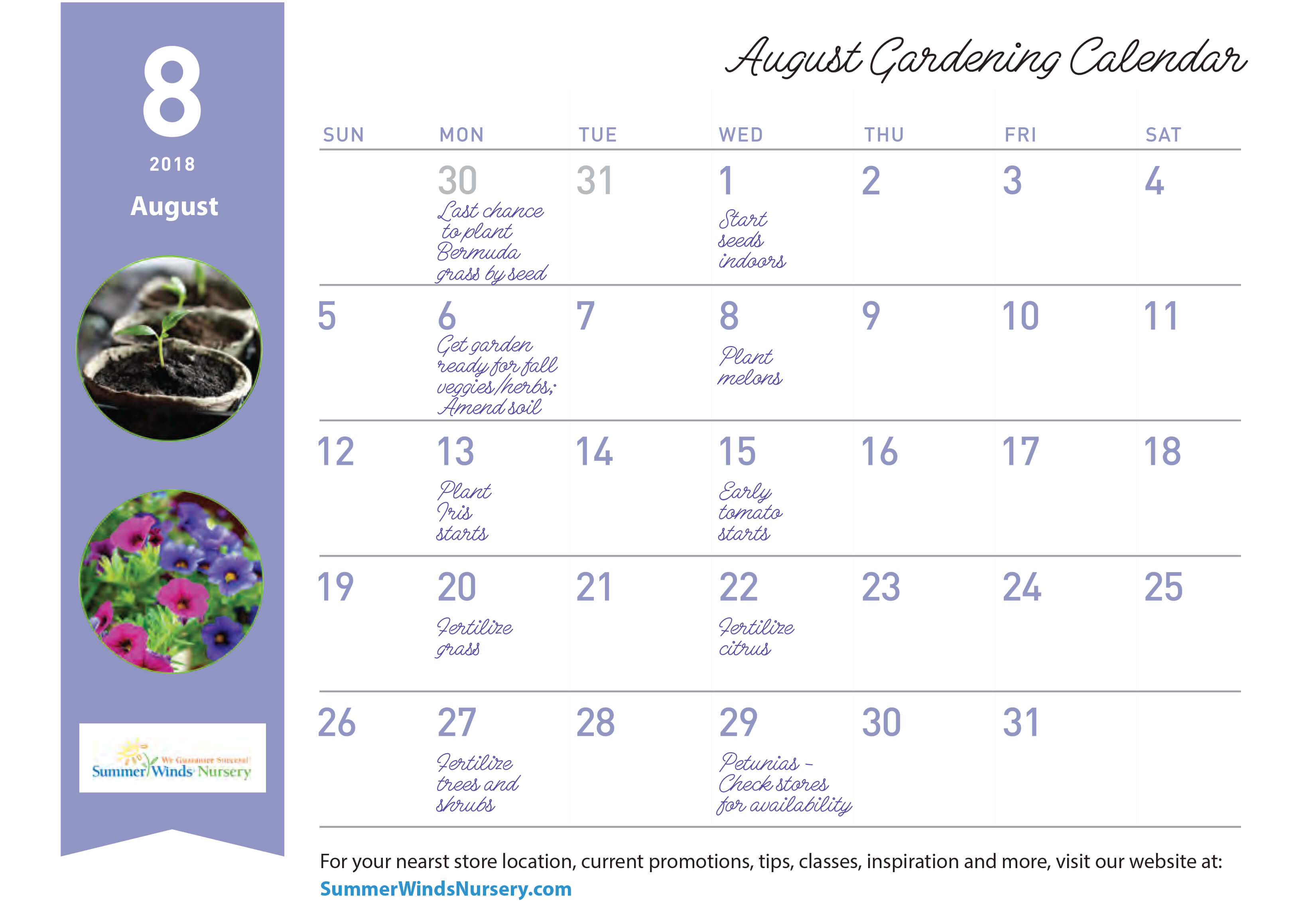 When it comes to making sure you get your healthy dose of vegetables, there are many ways to do so, including: canned, frozen, purchased in store or at your local farmer's market, or—better yet—picked ripe straight off the vine! For some tasty ways to eat some of...

We all know that leaves can turn yellow, orange and red during the fall.But the yellowing of leaves at other times of the year can be a perplexing part of being a gardener. Do you feel like you're doing everything right and they're still turning yellow? Below...
×

Get all the latest dirt!
Sign up to receive occasional emails from SummerWinds Nursery!