How to Decorate for the Holidays with Plants
Thanksgiving has come and gone and it's time to celebrate the winter holidays. This is the perfect time to use seasonal plants to decorate your home. The biggest plant of them all is of course, the Christmas tree, although there are other ways you can add fresh, seasonal to your home's décor. Keep reading to tips to pick the best tree and other plants to put around your home.
How to Decorate with the Perfect Christmas Tree
The centerpiece for most homes during this time of year is the Christmas tree. There is nothing better than a big and bright tree in the middle of your living room, but they can be challenging to pick out and keep healthy. Here are eight tips from Better Homes & Gardens to help you choose your tree and make sure it's in good health.


Know Which Type of Tree You Want
Each species of tree is slightly different so it's important to know what will work in your home. If your home has children, for example, you may want to avoid spruce trees which have sharp needles.


Check for Freshness
To check for freshness, bend a needle in half with your fingers. A fresh fir will snap, while fresh pines will bend and should not break.


Check for Secure Needles
To make sure your tree will last as long as it's can, gently grab the inside of a branch and pull your hand towards you. The needles on your branch should stay on. You can also tap the cut end of a tree on the ground and watch how many fall off; the fewer that fall off the better.


Look for Even Color
You want your tree to be a deep, rich green; stay away from dull gray and green because they are likely to be dried out.

Freshen the Trunk
When you get your tree home, it's important to take about a half inch off from the bottom of the trunk. This fresh cut will absorb more water, which will ensure your branches will hold more water and color.


Measure for Size
Don't get a tree that's too big for your space; measure from floor to ceiling before you pick out your tree. Also, don't forget to include your Christmas tree stand in the measurements.


Keep it Cool
Keep your tree away from a fireplace and heater. This will help your tree maintain moisture and color, plus it's safer away from heat sources.


Keep Track of Moisture
Your tree may be thirsty and you have to pay attention to the water levels. Watering it often will help it look picture perfect all season long.

How to Decorate with Other Holiday Plants

Many people think the only time to have gorgeous plants throughout the home is during the spring and summer months, but think again; December is also plant season. Here are Country Living's suggestions and advice for the best Christmas plants and how to keep them healthy.
Poinsettia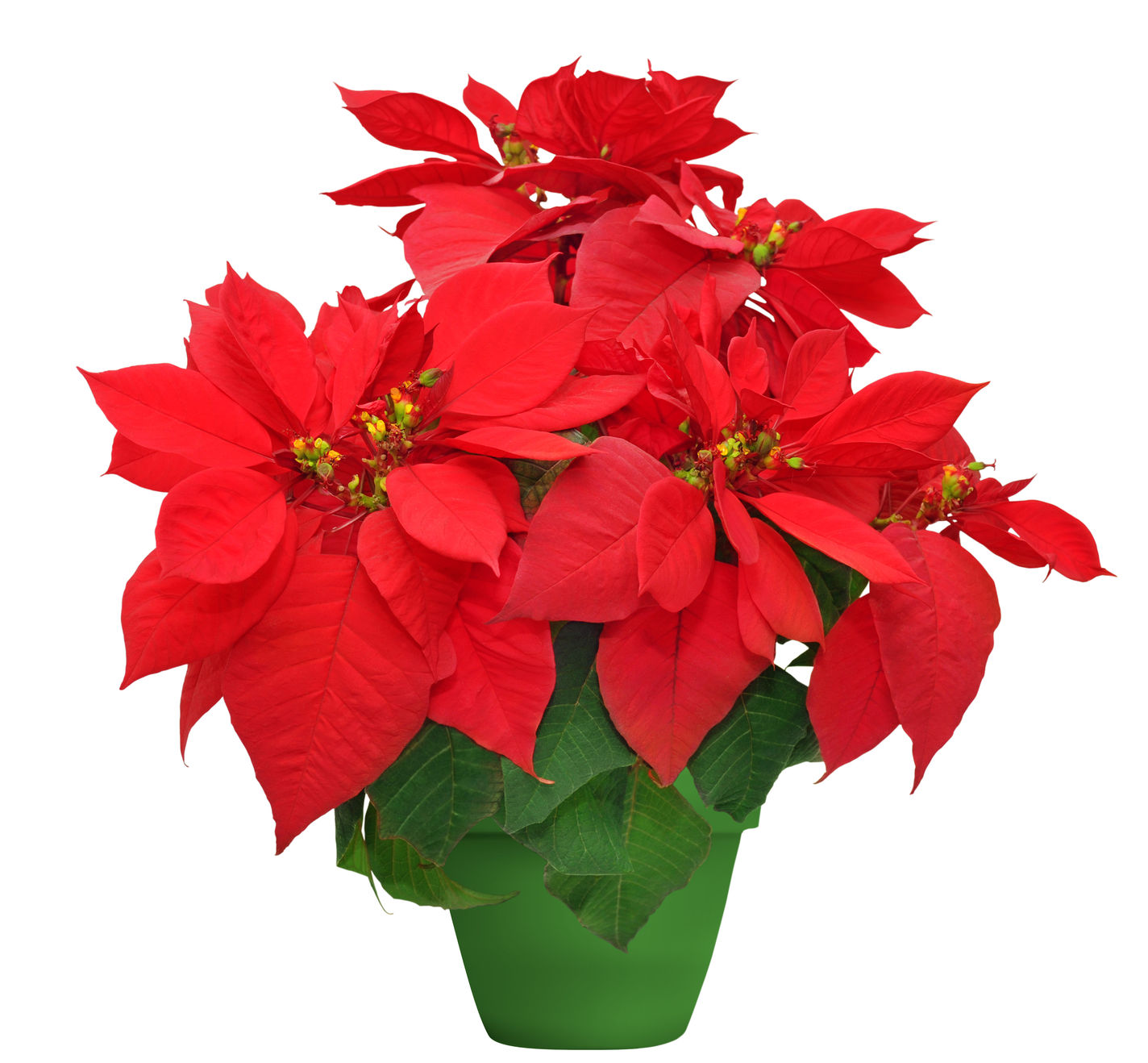 Although these plants are known for their vibrant red blooms, it is best to choose a poinsettia that has yellow flowers in the center of the leaves. If yours doesn't have the yellow flowers in the middle of the red leaves, it likely won't last through December. Poinsettias are perfect for decorating your home all season long, whether as part of your table centerpieces, a welcoming element to your entryway or a festive display by your fireplace.

How to Care for it: When you bring your poinsettia home from the store, cover the plant and don't leave it in the car while shopping or running errands. You should also water this plant sparingly, but do give it water when it is dry to the touch.
Christmas Cactus
The Christmas cactus is considered a hardier plant and can even last for years; keep your eye out for this plant that tends to bloom around Thanksgiving and Easter.

How to Care for it: Place the cactus in a bright window for sun. Flower buds that drop before opening may be caused by warm temperatures or overly dry soil. This plant should be watered when dry, but don't let it sit in the water.
Cyclamen
This plant is meant for cooler temperatures that drop into the 40s. They bloom for more than eight weeks in the right conditions, making them perfect for the entire winter.

How to Care for it: Put your cyclamen in a medium diffused, but not in a too bright area. Keep it away from warm drafts to avoid extended flowering, deadhead spent flowers and yellow leaves by pulling off the entire stem near the foliage line. Like most indoor plants, water from the base and avoid splashing water on the leaves.
Rosemary
This isn't just a spice for your roasts! You can trim this plant into the shape of a tiny Christmas tree for a really cute and festive decoration.

How to Care for it: Put your little plant in bright light windowsill. This needs a lot of sun and light or it will lose its leaves; keep the soil even and wet by checking on it every day or so.
Paperwhites
These beautiful white plants can often come in kits or loose bulbs. Plant them in a medium sized pot and you'll be able to enjoy the fragrant blossoms in two to three weeks.

How to Care for it: Keep the Paperwhites in a cool but sunny area. If they are put in a location that is too warm they will have a leggy growth. Just as soon as the flowers bloom, tie the stems to a decorative stake to prevent them from toppling over; water often so that the soil stays even and moist.
Phalenopsis Orchid
They may look delicate, but this type of orchid is not. This flower will bloom for months with little care, making it ideal for the busy winter months.

How to Care for it: This plant needs bright, but indirect light. These orchids typically prefer their environment to be cooler indoors. You should avoid having them experience a sudden temperature change because this will cause the buds to drop. They are usually planted in a soil-less planting medium and need to be watered once a week until the water comes out of the bottom of the pot.
Norfolk Pine
This plant is native to the South Pacific and cannot be planted outdoors, but it is a statement plant in your home that guests will find reminiscent of a Christmas tree.

How to Care for it: Keep the Norfolk Pine in medium-bright light for about six to eight hours per day. When in too low a light, the branches may droop and drop. You should water when the soil is dry to the touch, but don't let it dry out too much or the needles will go brown.
Frosty Fern
What a perfect name for a December plant! This is a cute, tiny fern that is new to the holiday decoration landscape.

How to Care for it: Place this new holiday fern in low to medium light. This plant prefers consistent humidity, so it will do well in a terrarium. Keep the soil slightly moist and use room temperature water, not cold water, and water it from below by placing it in a saucer or tray and letting it absorb for about 15 minutes.

Decorating and Gifting with Amaryllis

Another beautiful plant for the holidays is the amaryllis. Those lovely little bulbs that require minimal effort seem to bloom at just the right time of year, adding those traditional touches to our holidays. We have a number of beautiful amaryllis gifts that are ready to grace your home this holiday season.

Amaryllis in Wax:

New to us this year, and the perfect gift. A magical presentation in gold, silver or bronze wax, these require no additional water to grow. They bloom indoors within 4 to 6 weeks. Simply place them in a warm sunny area (no direct sunlight) and watch your premium red amaryllis bloom. Be sure to rotate the bulb during those 4 to 6 weeks to encourage the plant to grow up straight.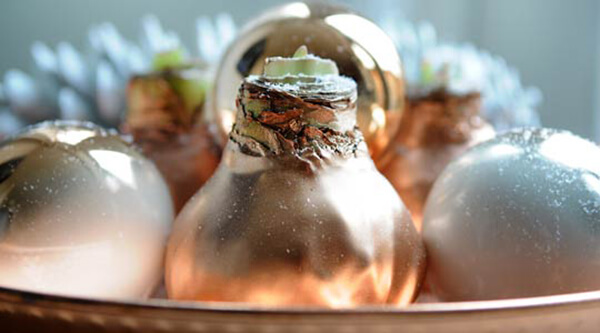 Amaryllis Kits These kits include a pot, peat pellet that when watered will expand into the peat moss soil, and of course the premium Amaryllis bulb.
Choose From
Minerva
Red Lion
Mont Blanc
Apple Blossom
Amaryllis in Bulk
This is by far our largest selection of Amaryllis and these large healthy bulbs are well worth a little force. By forcing these bulbs, in 6 to 8 weeks they will be stunning and ready for the holidays. You can choose from a variety of types including:
Apple Blossom
Royal Velvet
Barbados
Mont Blanc
Black Pearl
Elvas
Red Lion
Minerva
Starburst
Ambiance
Plants are a beautiful part of the winter season and add a fresh, festive feel to homes during the holidays. Whether you're taking care of a tree or an Amaryllis, these indoor plants need some tender loving care to make it during the winter months. If you would like to enhance your home with trees, flowers and our Amaryllis gifts, visit your local SummerWinds Nursery to pick out the right plant for your home.

About SummerWinds Nursery: SummerWinds Garden Centers is a leading high-end retailer of garden and nursery products. Headquartered in Boise, Idaho, SummerWinds operates retail nurseries in the greater Phoenix, Arizona area, and in Silicon Valley, California, making it one of the largest independent retail nursery companies in the west. SummerWinds appeals to both the serious and casual gardeners, with a broad selection of premium gardening products and a friendly and knowledgeable staff. www.summerwindsnursery.com