Lunchbox Gardens and Cool Season Veggies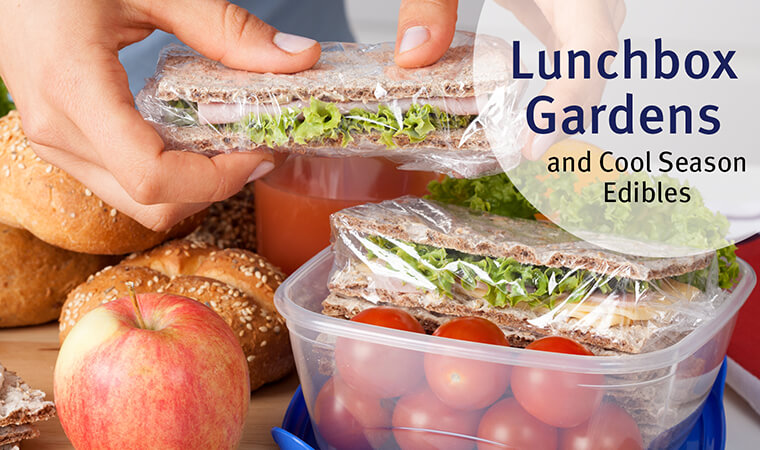 Plant your own lunchbox garden that can be sent off to school in reusable stainless steel, plastic or glass storage containers for meals that are healthy for your kids and the planet.
Late summer crops
that can last through November, if the weather holds:
Persian cucumbers — water well to avoid bitterness; harvest small for pickle-sized treats
Cherry tomatoes — fruit into December; with a little protection, they can even overwinter Rotate easy crops in two raised beds for consistent snacking fall, winter and spring
Broccolini - snip florettes as they mature and keep harvesting the plant
Carrots - harvest young for sweet-tender snacking
Snow peas or snap peas - picked young, the whole pea is crisp & edible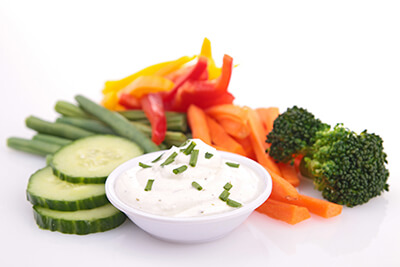 Quick dip:
mix a little Greek yoghurt, garlic salt, pepper, lemon zest & juice, and freshly picked minced herbs for a dip that will guarantee your veggie treats get eaten! Great perennial herbs for your lunchbox garden include Thyme, Marjoram or Oregano, while staples like Dill and Parsley will produce for two years if they're protected from the frost.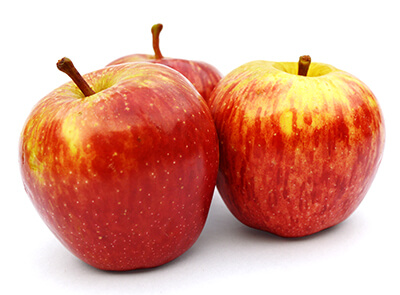 Add an apple:
plant an apple tree or two for nutritious straight-from-the-tree fruit that will last well into winter when stored in your fridge or cool, dark garage. Fuji, Gala and Honeycrisp all ripen at slightly different times so you can stagger your harvest and storage. Toss apple slices with lemon to minimize browning and send off with a dollop of nut butter for tasty added protein.