What to Do with Pumpkins? 3 Creative Activities & A Delicious Recipe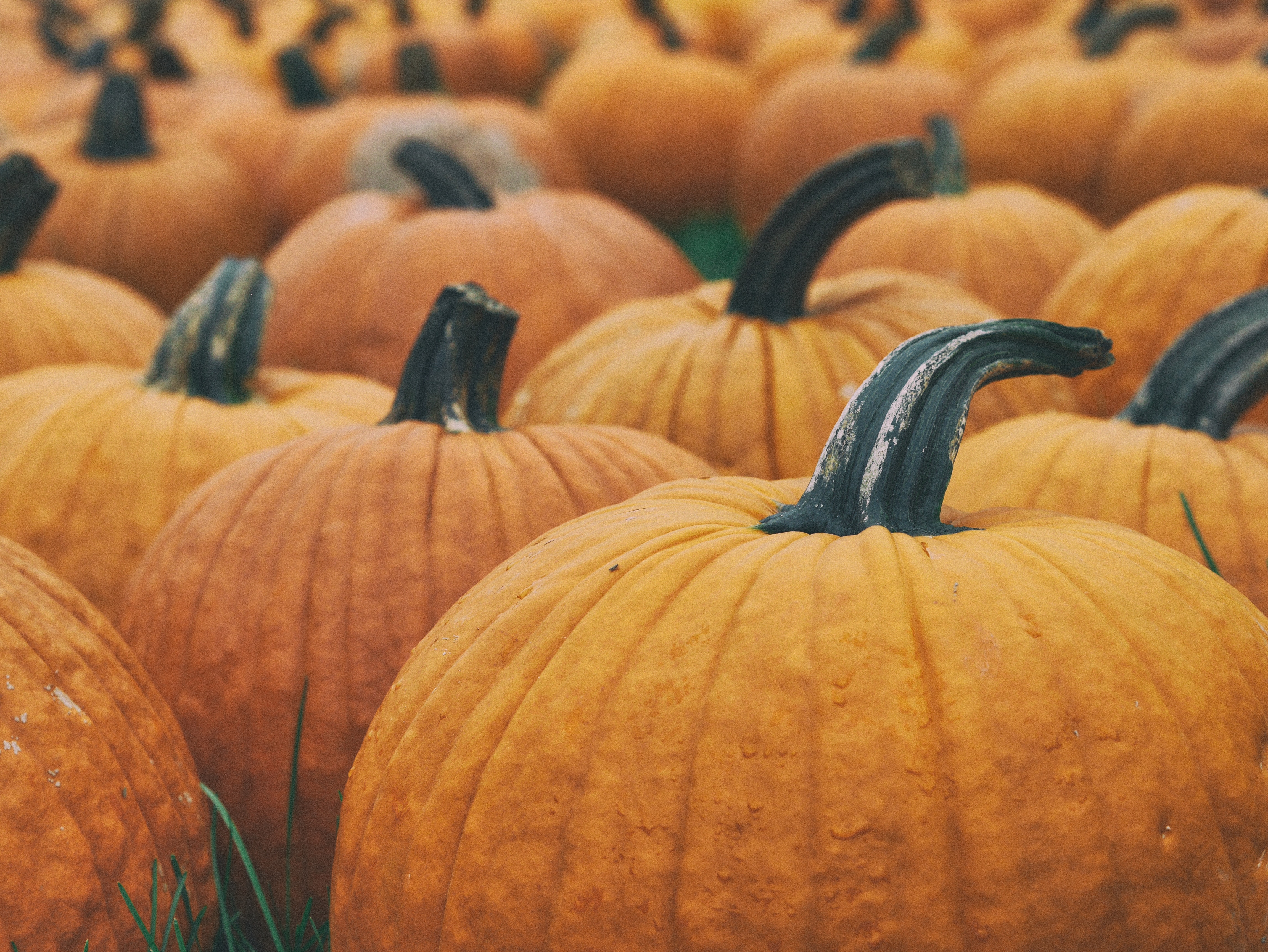 Pumpkins and fall go hand-in-hand. We love everything from carved pumpkins and pumpkin pie to pumpkin spice flavored treats and pumpkin decorations.
Are you looking for the perfect pumpkins? Your local SummerWinds Nursery has a wide variety that are perfect for the season!
Keep reading for a few favorite ways to use them this fall.
3 Activities for Your Pumpkins
Table Décor
It's time to get crafty! Buy an assortment of pumpkins in different shapes and sizes, as well as some gorgeous fall flowers and festive candles. Remove the pumpkins' stems and hot glue flowers or candles on top of them for a variety of looks that fit your holiday table; they can even be made for gifts.
Grow Your Own
Wash, dry and save the seeds so you can plant them the following spring. Pumpkins are easy to grow, and from the tiny round globules in late spring to the giant orange harvest favorite that result in the fall, watching your very own pumpkin grow is a traditional way to mark the seasons.
Pumpkin Bowling
What a concept! Find the roundest pumpkin possible and remove the stem, then use it in place of the ball in a toy bowling set at your Halloween party for kids or adults. The pumpkin will never roll quite straight, and that is half the fun on the crooked holiday of Halloween!

Pumpkin Dessert

Once you've had your fun with your pumpkin, it's time to eat! Here is an especially delicious fall recipe to enjoy.

Pumpkin Cupcakes with Cream Cheese Frosting If you're going to parties and don't want to bring traditional candy, bringing these pumpkin cupcakes with cream cheese frosting Brown Eyed Baker as a special treat.

For the Cupcakes:
1⅓ cups all-purpose flour
1 teaspoon baking powder
1 teaspoon baking soda
½ teaspoon salt
½ teaspoon ground cinnamon
Pinch of ground nutmeg
Pinch of ground cloves
¾ cup canned pumpkin
½ cup granulated sugar
½ cup dark brown sugar
½ cup vegetable oil
2 eggs
For the Cream Cheese Frosting:
1 cup unsalted butter, at room temperature
8 ounces cream cheese, at room temperature
2½ teaspoons vanilla extract
Pinch of salt
4 cups powdered sugar
DIRECTIONS:
Make the Cupcakes: Preheat oven to 350 degrees F. Line a 12-cup muffin pan with paper liners; set aside.
In a medium bowl, whisk together the flour, baking powder, baking soda, salt, cinnamon, nutmeg and cloves; set aside.
In a large bowl, whisk together the pumpkin, both sugars and the vegetable oil until they're completely combined, making sure to break up any chunks of brown sugar so no lumps remain. Whisk in the eggs, one at a time. Add the flour mixture in two additions, folding with a rubber spatula until no flour pockets remain.
Divide the batter between the baking cups, filling each about two-thirds full. Bake until a skewer inserted into the center comes out clean, 18 to 22 minutes. Cool them in the pan for 5 to 10 minutes, then remove to a wire rack. Allow the cupcakes to cool completely before frosting.
Make the Frosting: With an electric mixer on medium-high speed, beat the butter until fluffy, 2 to 3 minutes. Add the cream cheese, vanilla and salt, and continue to beat for an additional 2 minutes, scraping the sides of the bowl as needed. Reduce the mixer speed to low and add the powdered sugar gradually; mix until smooth and combined, scraping down sides of bowl as needed. Increase the mixer speed to medium-high and beat until light and fluffy, 1 to 2 minutes.
Using a decorating bag and tip or an offset spatula, frost the tops of the cupcakes. The cupcakes can stay at room temperature for a few hours, but should be refrigerated for longer-term storage, up to 4 days.
What do you plan on doing with fall's favorite produce? Are you going to use them as decorations? Use the seeds to grow your own or bowl with friends and family? Why not all three? Visit your local SummerWinds Nursery to pick up all the pumpkins you need!

About SummerWinds Nursery: SummerWinds Garden Centers is a leading high-end retailer of garden and nursery products. Headquartered in Boise, Idaho, SummerWinds operates retail nurseries in the greater Phoenix, Arizona area, and in Silicon Valley, California, making it one of the largest independent retail nursery companies in the west. SummerWinds appeals to both the serious and casual gardeners, with a broad selection of premium gardening products and a friendly and knowledgeable staff. www.summerwindsnursery.com