SummerWinds Nursery – Cupertino
Address:
1491 S. De Anza Blvd.
Cupertino, CA 95014
Near Hwy. 85, tucked in next to Kelly-Moore Paints
Special Hours:
Sunday, 7/4: We will be OPEN from 9:00 a.m. until 2:00 p.m.
Regular Hours (aside from the Special Hours listed above):
We are Open to the Public — Daily from 9:00 a.m. until 6:00 p.m.
---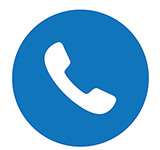 Phone Orders -
408-996-8355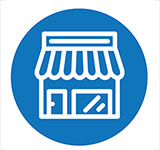 Order Online -
SummerWinds Boutique
Home Delivery and Curbside Available
Please review our Checklist for Entering our Locations prior to visiting:
Store Description
---
Covered walkways, artistic vignettes and a top-notch plant selection make our Cupertino location a favorite destination for Saratoga, Los Gatos, West San José, and points beyond. Conveniently located off Highway 85, easy to get in and out. Our Cupertino location originally opened in 1978 under the Woolworth Nurseries® banner; it became SummerWinds Nursery in 2002. This location recently hosted the Garden Centers of America Tour, where it wowed our guests. Calm and peaceful surroundings invite one to meander. Additional highlights include a spectacular selection of Japanese Maples and colorful walkway displays that guide shoppers through an array of thoughtfully arranged plant tables, pottery and garden art.
Areas of Expertise
Garden Centers of America, Top 4 Favorite
Specializes in Japanese Maples, with varieties you won't find elsewhere
Go-to source for Water-Wise Gardening
Curated collection of Houseplants – see our resident expert, Reyna
Sublime Succulents – see our resident expert, Sharon
Specially selected Shrubs and Trees – see our resident expert, Sue
Unique plant offerings
Special Orders Welcome
---
Management Team
Lawrence Collins
General Manager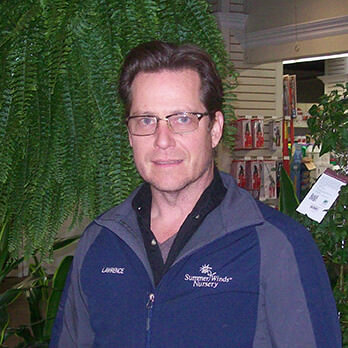 Evan Idemoto
Assistant Manager