We value our partnerships. SummerWinds Nursery is proud to work alongside local organizations to make a difference in our communities, as well as to promote and support local vendors and artists wherever possible.
Our Featured Partner – Santa Clara Valley Water District

The Santa Clara Valley Water District, with a history dating back to 1929, manages an integrated water resources system that includes the supply of clean, safe water, flood protection and stewardship of streams on behalf of Santa Clara County's 1.9 million residents.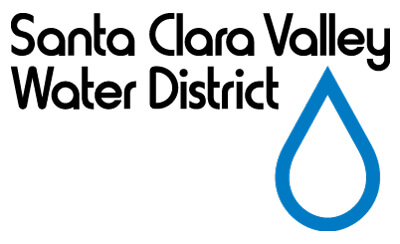 The district effectively manages 10 dams and surface water reservoirs, three water treatment plants, an advanced recycled water purification center, a state-of-the-art water quality laboratory, and nearly 400 acres of groundwater recharge ponds, providing wholesale water and groundwater management services to local municipalities and private water retailers who deliver drinking water to homes and businesses.
The water district is the flood control agency for Santa Clara County, annually preparing creeks for winter rains through levee maintenance, sediment removal, bank repair and vegetation management. We have invested more than $1 billion in flood protection efforts to protect nearly 100,000 parcels with many more projects planned.
Learn more about their SERVICES to the community.
Wanna save water inside and out?
The Santa Clara Valley Water District offers a number of district PROGRAMS, including water conservation for home, business, landscaping and agriculture.
Included in their home water conservation efforts is their free, two-part Water Wise Survey Program:
Water Wise Outdoor Survey - provides a comprehensive evaluation of your irrigator system by a trained professional
Do-it-Yourself (DIY) Water Wise Indoor Survey Kit - provides you with a kit to evaluate your indoor water use.
Rebate Programs

The Santa Clara Valley Water District also offers Rebate Programs for your home and landscape:
To learn more about the Santa Clara Valley Water District, visit their website.
---
Did you know?
SummerWinds Nursery offers many of the plants listed on the Santa Clara Valley Water District's Approved Plant List:
Stop by your local SummerWinds today, to learn more!
---
California Partners & Products