Pollinators are incredibly important to our gardens, our environment and even ourselves. As Growing a Greener World notes, "Pollinators are vital to creating and maintaining the habitats and ecosystems that many animals rely on for food and shelter. Worldwide, over half the diet of fats and oils comes from crops pollinated by animals. They facilitate the reproduction in 90% of the world's flowering plants." When we design our gardens, it's important to think of ways to attract these pollinators including bees, butterflies and birds. What are you doing to encourage these winged creatures to come to your yard?
To learn how to create Bee, Butterfly, Hummingbird and Bird habitats along with plants that attract them...
---
Bees & Butterflies

Additional blog information on the topic of Bees and Butterflies...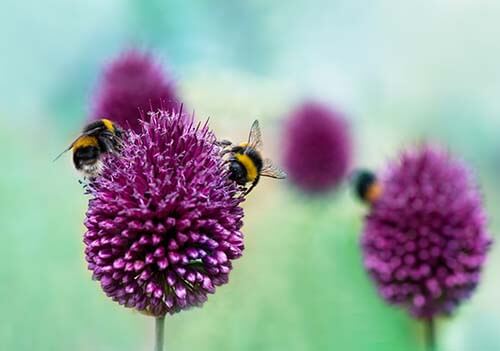 Blogs on Bees
---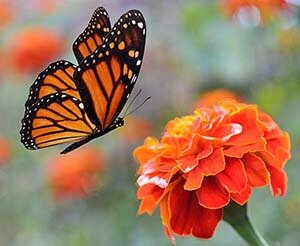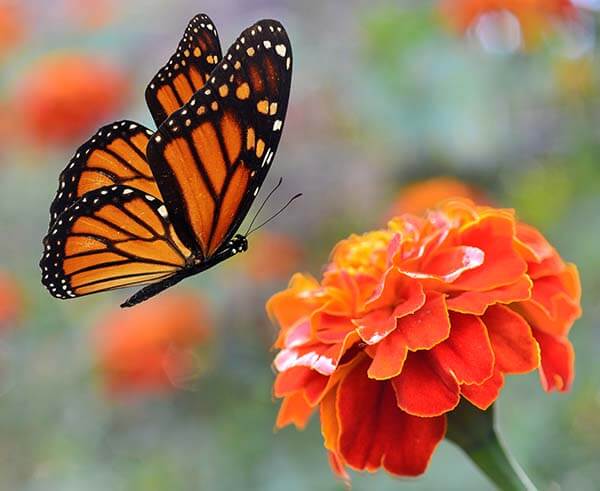 Blogs on Butterflies
Hummingbirds and Other Birds

Additional blog information on the topic of Birds...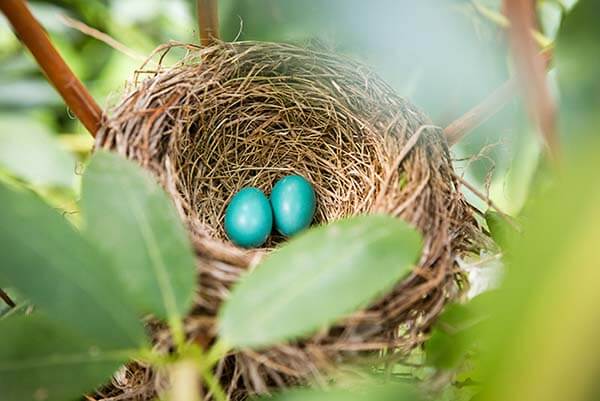 Blog on Birds
---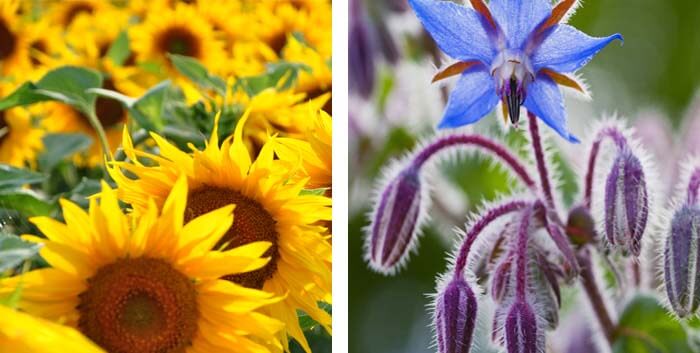 Additional Blog Information
---
Essentials for Your Perennials & Pollinators
Southern Patio® Miami Birdbath
Hand crafted birdbaths with color fast glaze which are also frost resistant. These birdbath's are 23"inches tall and come in 3 different colors: Falling Blue, White and Falling Green.
Recipe 420 Potting Soil
E.B. Stone Organics | 1.5 cu ft. Bag
This high-performance mix is a 100% natural and organic formula ideal for your plants. It has excellent moisture retention and air-filled pore space encouraging root growth for your herbs and vegetables.

E.B. Stone Organics Fertilizers
Choose from these 6 varieties:

All Purpose is a blend of natural organic ingredients formulated for use throughout the garden. It is suitable for use on vegetables, trees, shrubs, lawns and flower gardens. It is ideal for use when preparing new planting areas and for feeding existing plants.
E.B. Stone Sure Start is a blend of natural organic ingredients formulated to help newly transplanted plants develop strong roots and sturdy growth. Sure Start is rich in natural sources of phosphorus to help your plants develop a strong foundation for future growth. Their gentle and non-burning formula is safe to use with even the most tender transplants.
Azalea, Camellia & Gardenia Food is formulated with a select blend of natural organic ingredients specifically for the needs of acid-loving plants. It will encourage growth, green foliage and beautiful flowers. It is also suited for use on other acid-loving plants including blueberries, rhododendrons, fuchsia, ferns, evergreen conifers and all other acid loving plants.
Citrus & Fruit Tree Food is a blend of select natural organic ingredients for use on all types of citrus trees including: orange, lime, lemon, grapefruit, kumquat, and buddha's hand. It is formulated to encourage new growth, lush green foliage and to support bountiful crops.
Rose and Flower Food is a blend of select natural ingredients designed to encourage sturdy growth and flowering in roses, perennials and other flowering plants. Roses are especially heavy feeders and need to be fed regularly.
Tomato & Vegetable Food is formulated from quality natural organic ingredients for use throughout the vegetable garden as well as with soft fruits like strawberries. It will contribute to even plant growth without producing excessive foliage at the expense of fruit.
Bonide All Seasons
This Horticultural & Dormant Spray Oil was developed for organic gardening. A superior type of paraffinic oil that may be used as a growing season spray, dormant spray (no leaves) or delayed dormant (green tip) spray to control overwintering eggs of red spiders, scale insects, aphids, bud moths, leaf roller, red bug, codling moth, blister mites, galls, whitefly, mealy bugs and other insects and diseases. Highly recommended for use on fruit trees, shade trees, shrubs, ornamentals, roses, and vegetables. Safe and pleasant to use.
Bonide Rose Rx® 3-in-1
This spray is an insecticide, fungicide, miticide for organic gardening. Controls plant disease, mites and all stages of insect life cycles. Use on roses, flowers and more.
Controls insects, diseases and mites
Approved for organic gardening
Prevents black spot on roses!
Kills insect eggs, larvae and adults
Can be used up to day of harvest
The right plants and an area friendly to hummingbirds, birds and bees is essential for gardens and the environment. If you need assistance with any of these tips or would like additional ideas, visit your local SummerWinds Nursery for expert help.
At SummerWinds Nursery, We Guarantee Success!