We Have Been Designated As An "Essential" Service
Open for Curbside Pickup and Home Delivery Only: 9:00 a.m. to 4:00 p.m. - Open 7 Days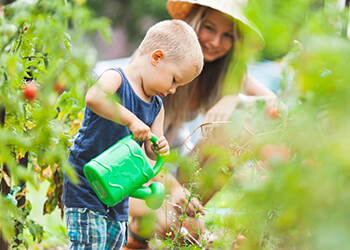 We've been thinking about you, our valued customer, gardener, landscape transformer, and friend. At SummerWinds Nursery, we know that we are fortunate to be in a green industry surrounded by beautiful plants and trees as well as a host of edibles, nutritious fruits and nuts, veggies and herbs—all of which are often a catalyst for health, happiness, peace and tranquility…
From vegetable and herb gardening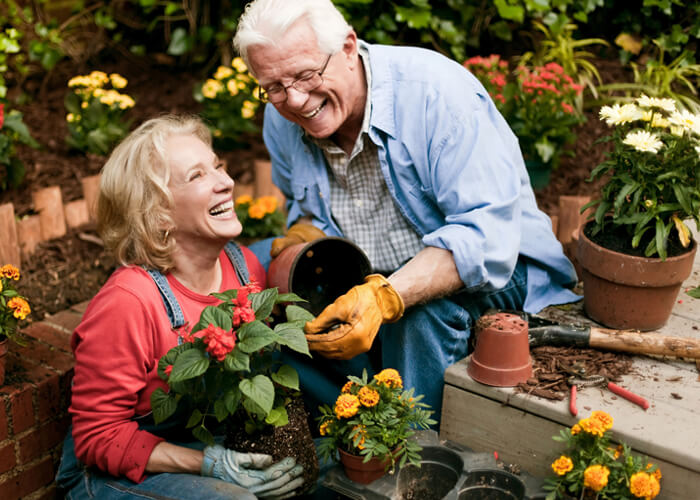 to houseplants and our greater garden landscapes, plants have an incredible way of nourishing our bodies and minds and making us feel more grounded.
Growing a veggie garden from seed or starts, or picking blueberries may be a wonderful way to enjoy time with family, relieve stress and enjoy fresh and delicious food. Having something to nurture can help take your mind off larger events happening around us—plus, it's a way you can actually enjoy getting your hands a little dirty!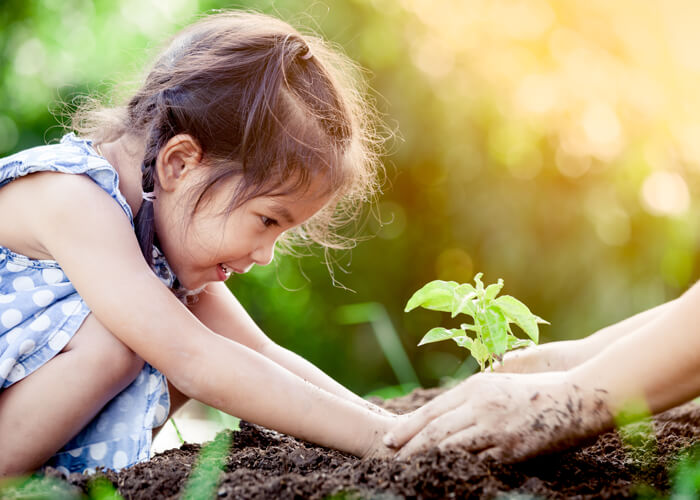 With the prospect of spending more time at home, caring for a houseplant can be emotionally rewarding—for the young and old alike. Plus, houseplants offer physical benefits too—especially the varieties that help to clean the air we breathe.
---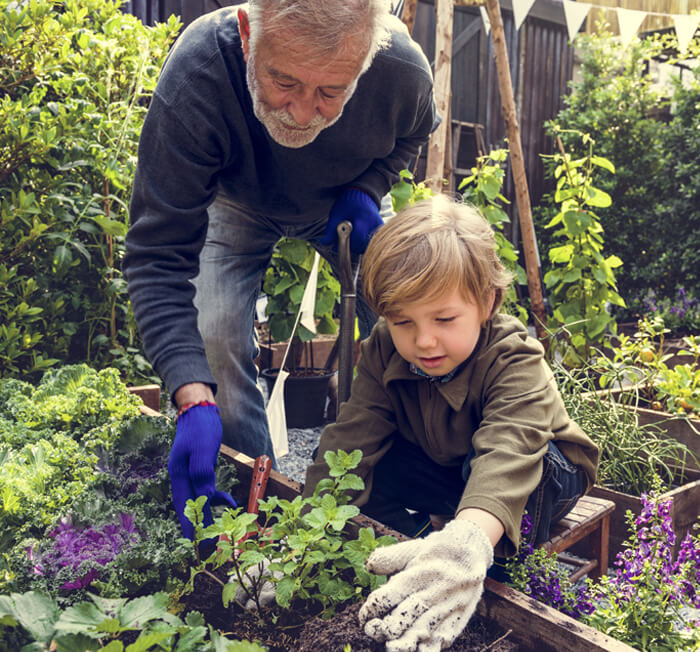 On March 17, 2020, at 12:01 a.m. Santa Clara County was listed as one of the seven counties to join the call to "Shelter in Place."

SummerWinds Nursery falls under the definition of "essential" and can choose to—and is encouraged to—remain open based on Section 10, item viii. For more information on compliance and what we are doing as a Company to flatten the curve:
Additional Services
Over-The-Phone Orders:
Give your local SummerWinds a call and we will happily take your order over the phone, as well as payment.
You can then pick up your order, without having to leave your car; just give us a call upon your arrival.
Alternatively, you can have your order delivered to your driveway for a fee.
This service is available only through our Campbell location. Purchase on-line and, either have your order delivered to your front door (for a fee) or pick it up at our store without having to leave your car; just call us upon your arrival.
---
A Letter from Frank Benzing, President & CEO
To All California Associates, March 17, 2020
Subject: Update About COVID-19 (Coronavirus)
As you may have heard, Santa Clara County is one of seven counties to join the call to "Shelter in Place." This order began at 12:01 a.m. on March 17, 2020 and will continue for three weeks—through April 7, 2020, subject to the limited exceptions and under the stated terms and conditions. Our business falls into the definition of "essential" businesses that can choose to, and that are encouraged to remain open. Section 10, item viii. lists Hardware stores as "essential," as called out by Santa Clara County authorities. This, of course could change and if so, we will comply.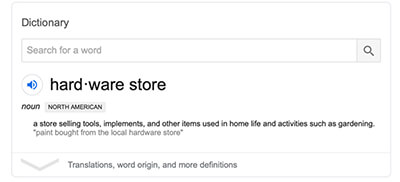 It is imperative that all associates continue to practice all of the recommended safety steps from the CDC in response to this evolving public health issue, including: keeping surfaces sanitized, frequent and proper hand-washing, keeping our faces "hands-free," coughing or sneezing into tissues or your elbow, and practicing the most current social-distancing guidelines of 6 ft. or more.
You are amazing and contribute in so many ways to the well-being of our associates, customers, vendors, growers and communities. We want you to feel safe while working in our stores, offices and when delivering merchandise, and we want our customers to feel safe shopping with us. This dynamic situation has certainly created uncertainty.
We want you to know that any associate who is diagnosed with the COVID-19 will be covered with up to 14 days of Sick Pay without having to tap into any of their PTO or current sick pay hours. It is important for you to know that you are not required to work if you feel unable to do so, or need to take extra precautions due to increased at-risk factors—including age or underlying health conditions for yourself or someone you live with or care for. If this is the case or if your hours are reduced, we strongly encourage you to apply for Unemployment Insurance through the State of California.
In addition, we will be issuing a Visa gift card to all associates within the next two weeks. We hope that it can be of use to you and your families.
---
Here's what we've done, and what we're doing to help flatten the curve:
1. We continue to heed guidance from the CDC and local health authorities. The Company will cover additional paid hours, as needed, for increased cleaning and sanitizing of all stores and offices—to help prevent the spreading of all germs.
2. We've developed an internal COVID-19 task force, led by Quinn, which meets daily on this topic. This is in addition to the numerous conversations Quinn conducts throughout the day. (Feel free to share vital updates with your manager.)
3. We will temporarily increase our credit card signatureless transaction amount to $100.00, and encourage customers to pay by credit card or contactless pay (such as Apple Pay, Google Pay, etc.)—to further reduce customers' touch points.
4. We have restricted all business-related air travel until further notice.
5. We've cancelled all store-based classes, workshops and community events as of last Friday afternoon (3/13), until further notice.
6. We've suspended our Garden Coach in-home consultations, as of today.
7. We are looking at how we can immediately expand our delivery services, and online and telephone orders for our customers.
8. We are in contact with several industry leaders to share best practices.