We are Exploding with color right now! We've packed the nursery with color in every direction.
---
Looking For Instant Color?
Hanging Baskets
Our hanging baskets don't hang around long at SummerWinds. They find new homes and quickly brighten their new surroundings with their cheery faces and bursts of color. Stop by and check our beautiful selection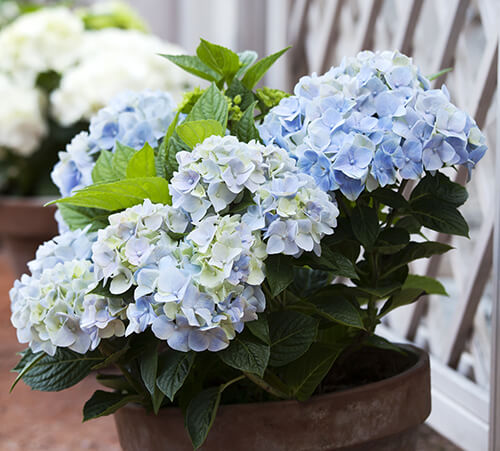 Florist Quality - Azaleas and Hydrangeas
Hydrangeas - Perfect for on their own or combined with other lovely plants in a container garden, these delicate, yet hardy plants make a elegant statement.
Azaleas - Like Hydrangeas, Azaleas can hold their own and need no other companion to be stunning. Their fluttery silky blooms of deep reds and pinks make them a romantic plant with instant gratification.
Orchids
Traditionally speaking, purple or white orchids are a litte more popular during Easter but we have a wide variety of orchids to choose from. The most popular is the Moth Orchid or Phalaenopsis. Perhaps no other orchid is better suited to home orchid growing. Plants with long-lasting sprays of lovely mothlike blooms in a broad array of colors are inexpensive and widely available, ready to give weeks of pleasure in your home or office. Simply provide modest light and consistent moisture, and they will delight you with their relative ease of culture.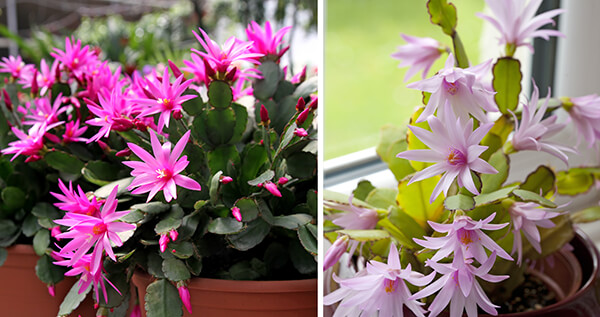 Easter Cactus
Place an Easter cactus in a site that receives bright, indirect light. A location about 5 feet from a sunny window is appropriate. Protect the plant from heat fluctuations such as heating vents, air conditioner vents, open doors and drafty windows. Mist the plant with water daily.
Water the Easter cactus when the surface of its potting mixture feels slightly dry to your touch. Water deeply, using lukewarm water, until the liquid drips through the plant container's bottom drainage hole, and let the container drain thoroughly. Never let the container stand in water. The potting mixture should never be soggy or completely dry.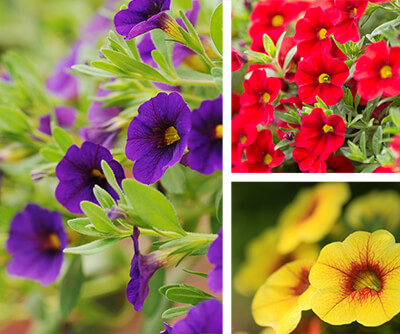 Million Bells - Calibrachoa
Available in an array of colors, this incredible color booster is a low maintenance plant that requires no deadheading to encourage new blooms. Versatile and hardy and one of our favorite container plants
Trixi and Mixmaster Combos
These are ideal for adding incredible color to your garden. Trixi pots are 3 different plants in one container. Find the right combination that suits your palette. Selection may vary by location
---
Source: homeguides.sfgate.com | author: M.H. Dyer | Article: How to Take Care of an Easter Cactus Houseplant