Fresh Cut Christmas Trees
Available Now - While Supplies Last - Sizes may vary by location
Nordman Fir
The Nordman Fir's durability results in an exquisite, long-lasting Christmas Tree. Popular for their ability to retain their needles and the ideal tree for those with allergies. This tree's shiny appearance offers a lovely shape with dense, strong branches that make decorating with heavy or large ornaments easy.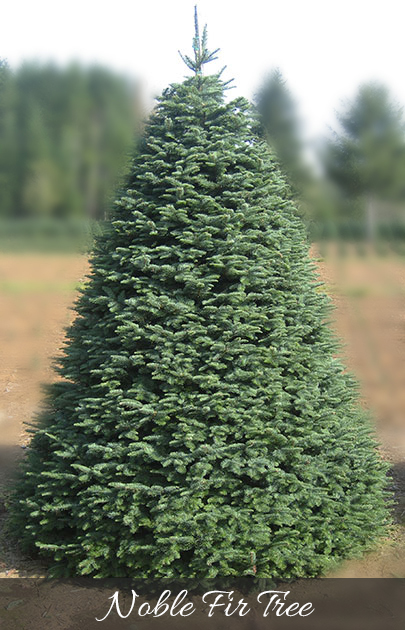 Noble Fir Tree
The Noble fir is one of the most popular trees. It is well known for its strong branches and sparse look, giving it an advantage for hanging large and heavy decorations. It is also a very durable tree. It stays green longer and hangs on to its needles.
We Pamper our Christmas Trees...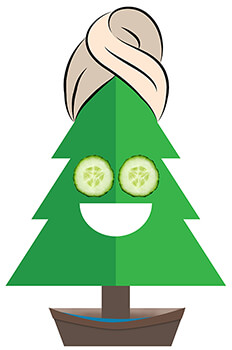 Our Christmas trees receive the royal treatment (for trees), once they arrive at SummerWinds. We pamper, trim and prepare our trees so that you can enjoy them in your home for the holidays.
Trees are ALWAYS standing in water
Trunks trimmed when purchased - our trees are stand ready
FREE netting for your tree to attach to your vehicle
Tree Delivery available - with fee (see stores for details)
---
Smaller Fresh Cut Christmas Trees
3ft. to 5ft.
1. Adorn with lights to brighten a front porch.
2. Create a focal point in your home by placing these lovely little trees on a tabletop and decorate.
3. Add a little holiday glow to your child's room with their very own Christmas tree.
4. Continue the tradition of decorating a Christmas Tree and create a focal point even in the smallest of spaces. These smaller trees are perfect for houses and apartments with limited space.
---
Incredible Host/Hostess Gift Ideas... Plus Something For Your Home
Please Note - Selection May Vary By Location
Amaryllis - We have 4 varieties of the prettiest amaryllis in kits. Choose from Minerva, Red Lion, Mont Blanc or Apple Blossom. Simply add a bow or plant in your own arrangement.
Check out this great DIY video from Garden Answer Planting Amaryllis
Houseplants - You won't find a bigger or better selection of houseplants than at SummerWinds. If you are looking for a cute 4inch plant, we have Kalanchoes, African Violets, and many more cool and colorful plants. We also have large variety of 6" and larger houseplants sure to impress.
Check Out Our Blog - We've Selected "The Best" In Houseplants
Bonsai - Decorative, therapeutic and timeless, bonsai make a lovely statement as a gift. Each of our bonsai come with a card with their age to indicate the growers dedication to growing a healthy and worthy bonsai. We also have the tools to maintain your bonsai. Our largest selection available at our Campbell location. Selection may vary by location
We have a huge selection of many more decorative plants to choose from. Hydrangeas in blue and white, ornamental oregano plants, mini holiday pines with lights, and don't forget the precious orchid. This lovely specimen can say it all. In an assortment of varieties and colors, we are sure to have the plant perfect for their home and yours
Oh, And Don't forget the poinsettia
---