We know Mom loves all things garden - and you!
She gracefully re-potted the plants you pulled out of her containers... She stood in awe when you mowed over her freshly planted flowers... And she simply shook her head when you backed the car over her beautiful rose bushes.
This Mother's Day make a new memory for Mom with any of these 8 great gift ideas:
1. Hydrangeas
Beautiful, hardy, and available in an assortment of colors, hydrangeas are a favorite for Mother's Day. Perfect for areas that receive dappled shade. Eye catching in containers or as a focal point. Plant in acidic soil to maintain the deep blue blooms or alkaline soil for pink blooms. We have the ever popular varieties of Endless Summer Hydrangeas - known for their season round blooms.
For additional information on Hydrangea Planting and Care Learn More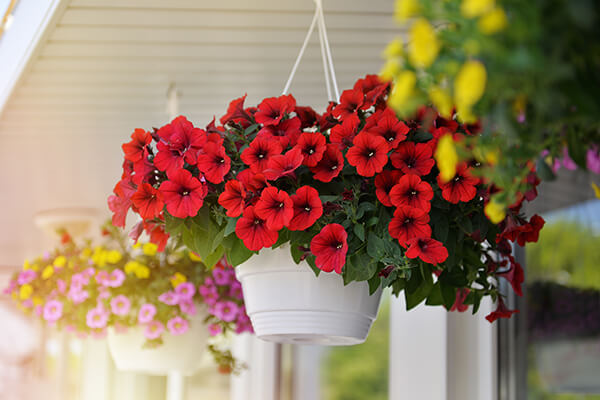 2. Hanging Baskets
Hanging Baskets are an easy and lovely way to give Mom that color she needs for her porch, patio and garden. We have an incredible assortment. Choose from a single or a mixture of flowers, in an array of sizes for shade or sun.
3. Orchids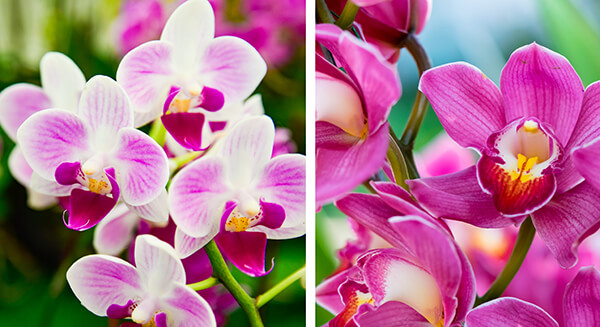 Another favorite, these eccentric beauties, provide a delicate balance of color and life. Perfect for bedrooms, bathrooms and offices, they come in an array of colors, shapes and sizes. Orchids love indirect bright light, require little water and if cared for properly will bloom year after year.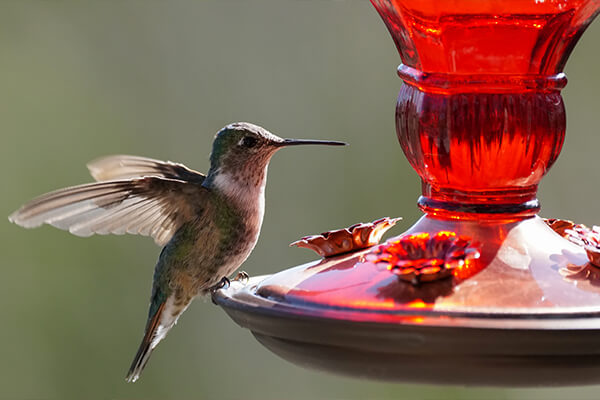 4. Hummingbird Feeders and Food
Hummingbirds are a sure sign that flowers are blooming and the weather is warming. Hummingbirds are a delight to attract, listen to and watch. We have a nice selection from simple to fancy feeders, as well as an assortment of food. Selection may vary by location.
---
5. Roses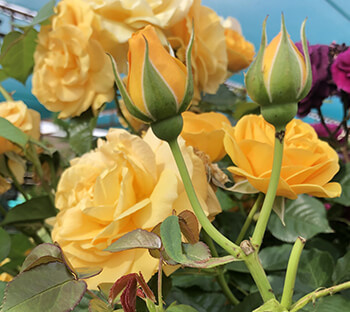 Roses have always been an expression of love and symbolism in their color so why not give Mom roses this Mother's Day. We have just received our shipment of roses in from rose bushes, to standard tree roses to patio tree roses, you are sure to find the right one for Mom, check out our selection.
6. Succulents and Cactus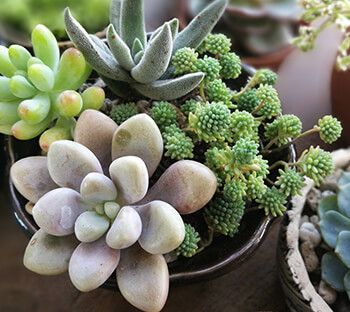 We have an interesting and colorful selection of cactus and succulents. Easy to transplant and care for, you can create an arrangement for Mom. Perfect for indoors or out, in large planters or small. Add rock, twigs, etc. for interest.
7. Houseplants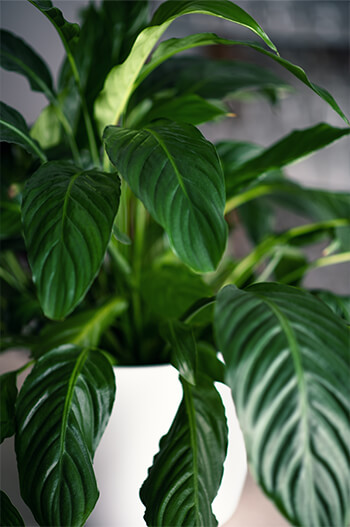 Houseplants are many things... They help to purify the air, and they add life and texture to a room. SummerWinds has a large selection of houseplants, large and small, for areas with bright light to little light. Talk with our resident experts and find out which houseplant is the right fit for your Mom. And don't forget the pot, we have a nice assortment of colorful pottery to complete the gift.
8. Lots of color!
We have loads of color in the nursery of which we are sure you will finds something perfect for Mom.
Lavender
- Pretty, purple and fragrant, lavender offers many soothing and relaxing qualities. This drought tolerant plant, once established, loves full sun and is a beautiful accent plant or planted in groups of three. Lavender plants are talented at attracting bees.
Zonal Geraniums
- add vibrant color all season long!
---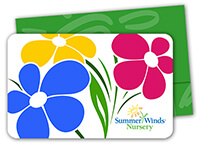 SummerWinds Gift Cards
In the event you still aren't sure what to get Mom this Mother's Day, give her the gift of green with a SummerWinds Gift Card and let her decide.
Always the perfect gift!
Buy a Gift Card