Beautiful, Fragrant and Timeless
Roses allow you to express yourself in the garden in so many ways. While roses have a traditional feel, they are actually very versatile and can add the perfect touch to whatever feeling you are hoping to evoke in your garden. Roses are the key element to mediterranean gardens, cottage gardens, container gardens and the list goes on. Roses are no longer a plant to fuss over - they are disease resistant and have moved to the "Easy To Care For" catagory. The color, the beauty and fragrance of a rose is simply a must for California landscapes.
These classic beauties, strong and intense with sweet fragrance, come in an array of colors. Choose from hybrid teas, floribundas and grandifloras.
Please Note: selection may vary by location
Bush Rose
Patio Tree Roses
Tree Roses
Carpet Roses
---
5 Things To Consider -
When Selecting A Rose For Your California Landscape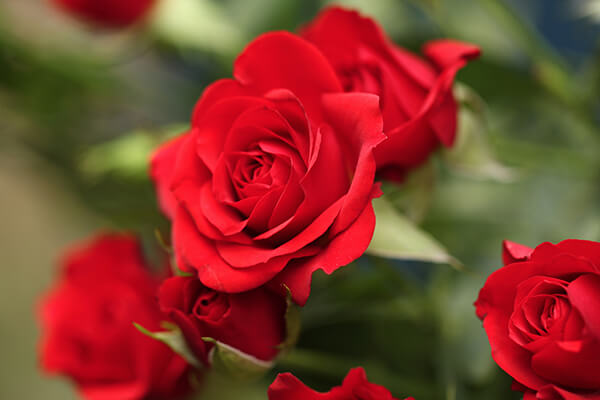 1. Location and Space – The size of the rose you can grow depends on the amount of space you can devote to it. If the space you have is large or would benefit by a rose as a focal point, Grandiflora varieties would be a great choice for you. Smaller areas or areas that are limited by space, Floribunda or Hybrid Teas would be a good fit. Perhaps you have an area that could use a little extra height – 36" Tree Roses are always stunning. Smaller spaces, such as a patio, balcony, container garden, a 24" Patio Tree Rose will make a statement. And finally, if you are looking for a rose that is low growing, consider carpet roses for ground cover, borders, mass plantings, or in containers.
2. Climate – While we only carry plants that will do well in the Bay Area, we do experience micro-climates so a rose that might do well in one area, may not be the best choice for all areas of the South Bay. Talk with our trusted garden advisors to find the rose that will thrive in your garden.
3. Color – While this is more of a personal preference and for aesthetic purposes, selecting a rose based on color is important. We have an incredible selection of roses so finding the rose to match you, should be a breeze.
4. Scent – This may a pleasant perk to narrowing down your rose choice. Some roses have a strong fragrance, while others have little or no scent at all.
5. Care and Maintenance – Roses these days are not like your Grandma's roses of yester-year, they are disease resistant and with a little fertilizer and pruning, they are easy to care for. However, there are some varieties that are simply carefree and colorful. If this is a quality you prefer, Knock Out® Roses and Carpet Rose Varieties are the selection for you.
---
Rose Gardening Essentials
Rose Grow Planting Mix
E.B. Stone Naturals | 1.5 cuft. Bag
E.B. Stone Rose Grow Planting Mix is a natural organic soil mix that was blended with the special growing requirements of roses in mind. It is a slightly acidic soil mix and contains just the right ingredients to get roses off to a good start. Rose Grow Planting Mix has been formulated to be a well draining soil, and can be used as both a planting mix and as a stand-alone potting soil. It can also be used as a mulch around most rose plantings.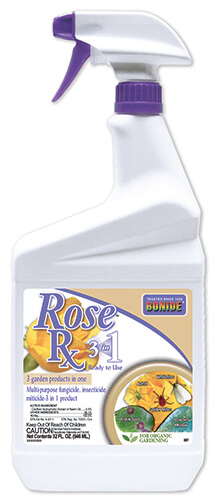 Bonide Rose Rx
32 oz. Ready To Use
Insecticide - Miticide - Fungicide. Kills eggs, larvae and adults! For use on roses and flowers as well as fruit, nuts, vegetables, herbs, spices, houseplants, trees and shrubs.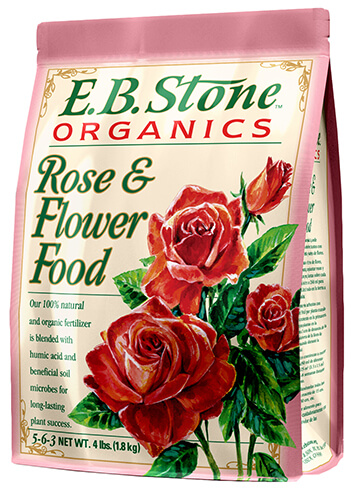 Rose and Flower Food
E.B. Stone Organics | 4 lb.
E.B. Stone Rose and Flower Food is a blend of select natural ingredients designed to encourage sturdy growth and flowering in roses, perennials and other flowering plants. It's also an excellent source of long lasting, slow release nitrogen. Contains: Blood Meal, Feather Meal, Bone Meal, Dried Chicken Manure, Bat Guano, Alfalfa Meal, Kelp Meal, Potassium Sulfate, Humic Acids and Soil Microbes including Mycorrhizal Fungi.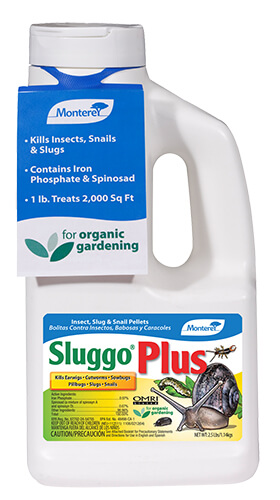 Sluggo Plus
Monterey | 2.5 lb.
For Organic Gardening. Kills insects, snails and slugs. Contains Iron Phosphate and Spinosad. 1 lb. will treat 2,000 sq ft.
Live Ladybugs
Tip Top
A great way to naturally rid your plants of destructive aphids, mealybugs, spider mites, thrips and other soft bodied insects. Package contains 1,500 Ladybugs
Don't forget the rose gloves and pruners
We have a nice selection of both to make planting, pruning and overall maintenance of your roses a breeze.
---
Grandiflora vs. Floribunda vs. Hybrid Tea Roses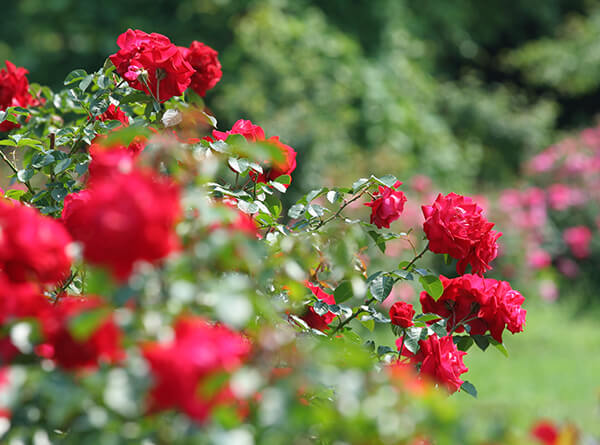 Grandiflora
The Grandiflora comes as a result of crossing a Floribunda with a hybrid tea rose. They are on the large side, growing to heights of 4 to 5 feet tall. Grandifloras are often thought of as the most popular variety of rose. The grandiflora rose bush likes to grow tall and will usually exceed all other roses in height other than the climbers, of course.
Floribunda
Just as the name suggests, they produce an "abundant" of blooms. They may have single or semi-double flowers that can be either cup shaped or flat. Plant it in a slightly acidic soil and give it plenty of love and you will enjoy beautiful blooms for years to come. Most Floribundas are smaller than Hybrid Teas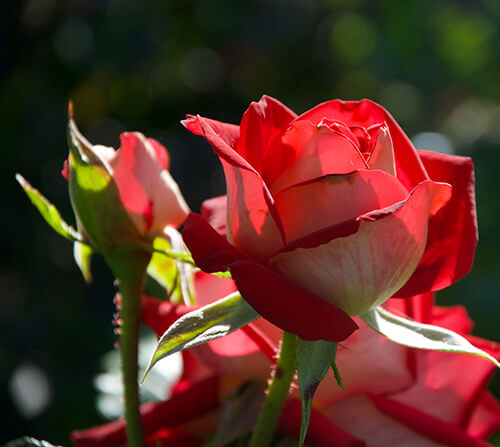 Hybrid Teas
The hybrid tea rose's blooms are usually what come to mind when most anyone thinks of roses. These beautiful high centered classic beautiful blooms. Hybrid tea roses grow from 3 to 7 feet tall and 3 to 5 feet wide, depending on the cultivar.
---
Planting and Care: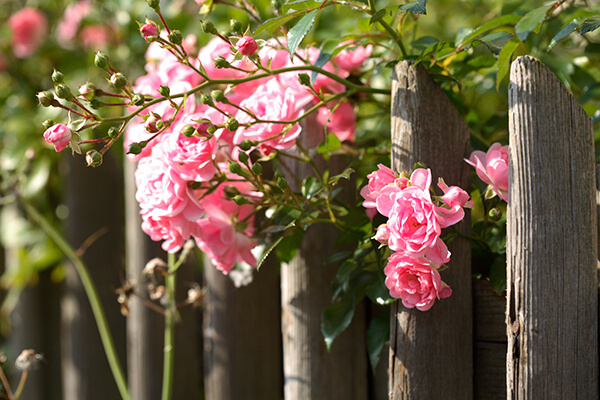 Plant in full sun (an area that receives a minimum of 6 hours)
Don't crowd your roses when you plant - they prefer some airflow which will help to prevent diseases
Much mulch appreciated. A couple of inches of mulch over the soil and the roots of your soil will help to deter weeds, keep diseases from splashing up on the leaves of your roses and holds moisture.
Compost - A healthy layer of organic material such as compost will encourage beneficial microbes and improve and maintain the health of your roses
Check out our How-To-Videos, for additional information on How To Plant your roses