Not sure if your plants are getting enough water during the warmer temps? Here's 7 of our best to make regulating your watering a little easier this summer....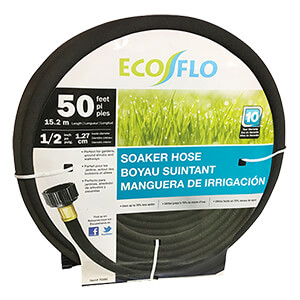 1. Utilize Soaker Hoses
Soaker hoses allow you to put the water exactly where your plants need it. SF Gate's, How to Lay a Soaker Hose, shares the best way to accomplish that.
Available at SummerWinds:
Bond Eco Flow
50 feet
Perfect for gardens around shrubs and walkways
1/2 inch
---
2. Soil Moisture Sensor Meter - Soil Water Monitor
Indoor or outdoor use. Take the guess work out of the watering needs of your plants with this handy little tool. Insert the probe int the soil approximately 3 to 4 inches to receive your reading.
---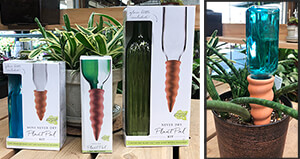 3. Place A Plant Pal
This handy little tool is perfect for houseplants and other small container gardens. Simply place in the plant and water, encouraging the plant do the work. The plant will utilize the water as needed. Available in an assortment of colors.
---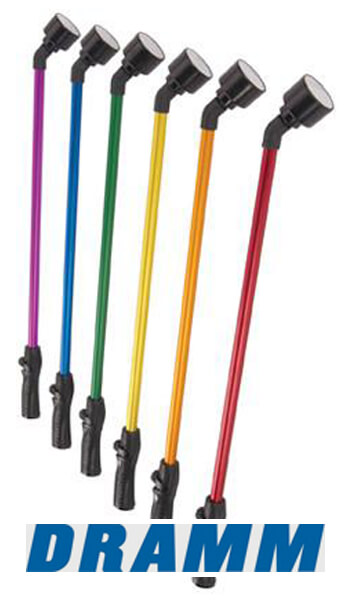 4. Make Handy A Dramm Water Wands
Dramm watering wands are availalbe in an assortment of colors. The amount of water can be control at the handle but does require the effort of a good friend or family member to operate while you are away. It is easy to use and will give them the abilty to reach the hardest of plants to reach.
---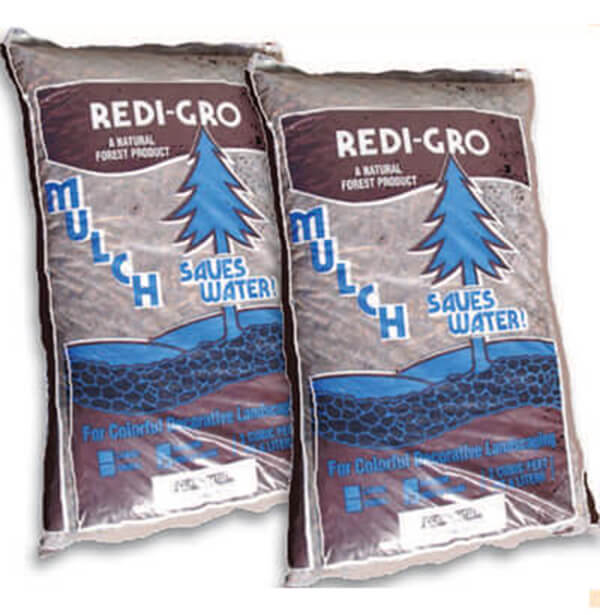 5. Redi-Gro Mulch, Mulch, Mulch
This easy process produces exceptional results during the warmer temps. Mulch improves water penetration and convserves moisture. So a little effort early on, will save you time needed for that vacation.
---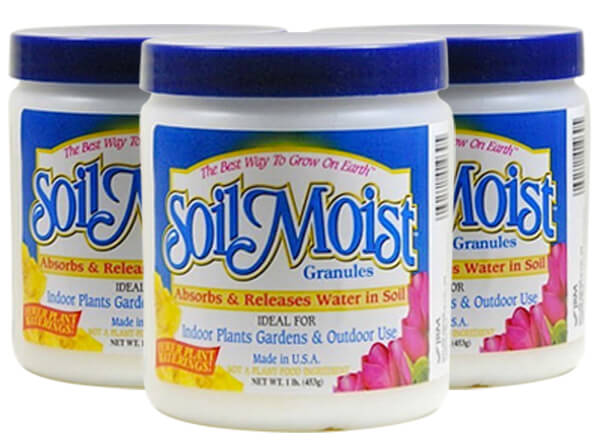 6. Soil Moist
Soil Moist stores water and releases it as plants need it. Ideal for Containers, Baskets, and VegetablesSoil Moist must be incorporated into the soil at the root level of the plant/green good. Source: soilmoist.com
---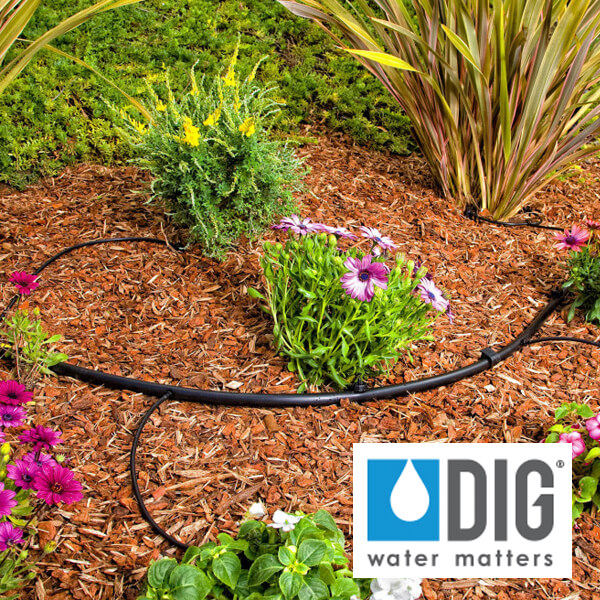 7. DIG Drip Irrigation
This is a highly effective way of supplying just the right amount of water directly to the soil. There is little water loss due to evaporation or runoff.
Regular Price: varies
---
Selection may vary by location